i know, i know, just barely have i touched in to learning enameling, and i am off to the races with yet a new idea. well it isn't completely new for me, or anyone else for that matter…..
i am going to "open" another etsy store- maybe even right now- called "Deliberate Creations" and do a line of pieces with positive affirmations etc. 
HA! visit my store- www.deliberatecreations.etsy.com
very soon it will have something in it…… 
now right now the tools at hand are letter stamps, or hand writing with an electric engraver. what i have been wanting to learn for a long time- and would lend itself very well to here, is chemical etching. then i can print whatever font, and text i like, and etch it in to the metal. much prettier. nastier tools to work with though, from the nature of it. but the result i think is worth it. i always practice over-kill on safety in my studio- heavy venting fans, and i still wear an apron, eyewear, and a dust mask when needed. and of course other things specific to a job. 
proudly , i even have a binder full of MSDS sheets for every single item in my shop to date. how's that for safety? nothing like a WHIMIS course to scare some sense in to a person…..
some examples of older works with text.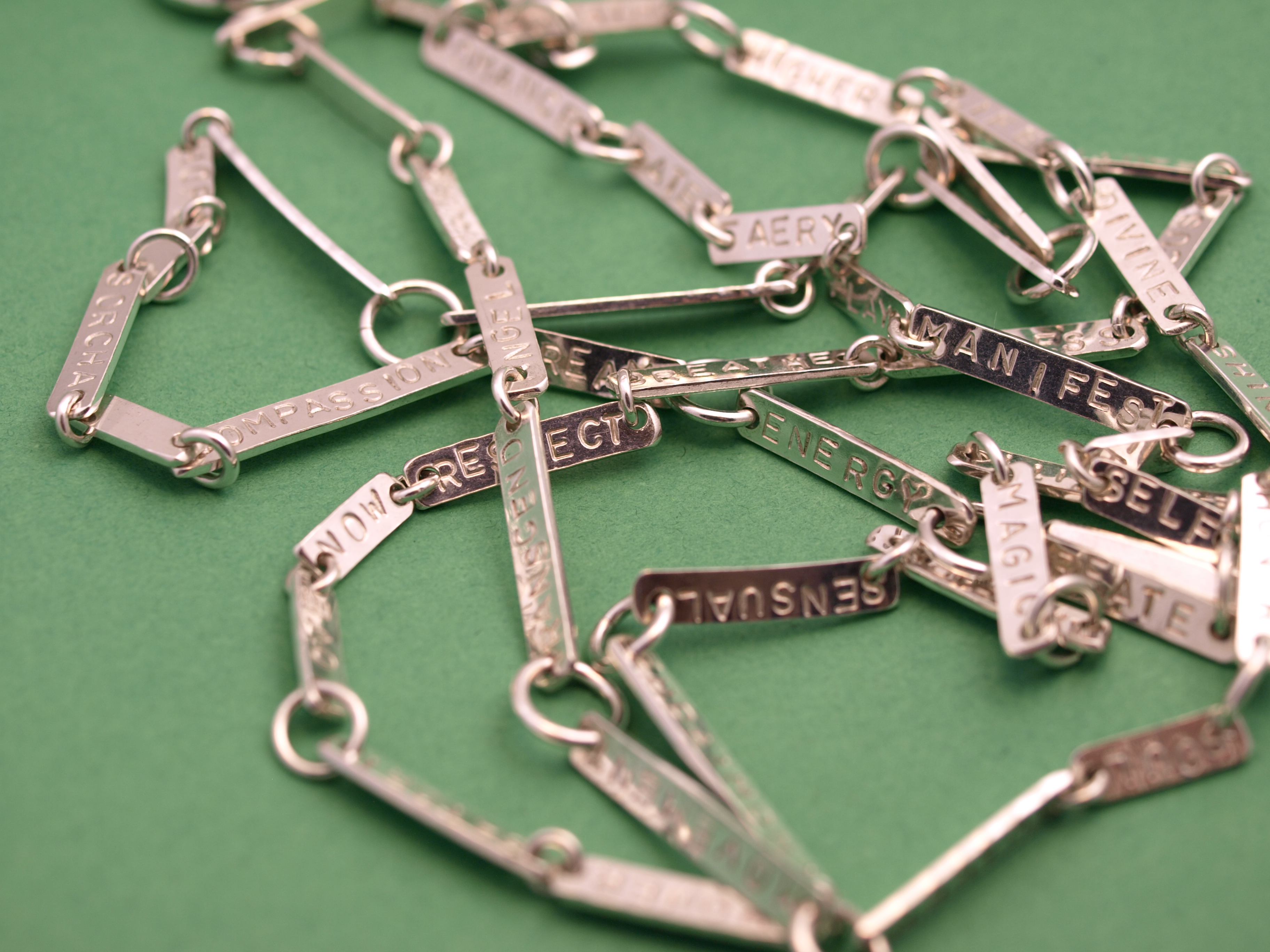 Latest posts by andescruz (see all)