Firstly you have to have access to a drawbench.
View 8 Photos at end of writing.
This is a novel way of coiling tube that an old jeweller from Hatton Garden, then the centre of the jewellery industry in  London, told me about. I still find it hard to believe although I have used it a lot over 35 years.
The silver tube I am using here is 3.85 mm diameter with a wall thickness of 0.65 mm.
The bent steel wire is 2.45 mm American 'music wire' or 0.096 inches. The wire should be a bit loose when the wire is inserted into the tube.
And the little coil is 1 mm copper wire which was original coiled tightly around the steel wire . It is used in the last stage to finish the withdrawal.
Now I know that this technique works for these exact measurements and proportions. The difficulty is you have to get the tempering of the steel correct. Unfortunately I cannot remember exactly what the 'temper colour' / quenching was. It took me 3 or 4 attempts to achieve the correct hardness. The steel either snapped or bent, wasting tube so maybe experiment with some copper tube. Or be prepared for some wastage.
You may be able to scale everything up or down a bit.
1: Buy / draw down suitable silver tube: as above. I have also used 9 ct and 18 ct gold tube. Consider the length of tube you you can buy. Say 12 inches or 300 mm.
2: Buy a length of 2.45 mm music wire or tool steel, somewhat longer than the silver tube.
3: Bend the steel wire around a suitable former. this may have to be done dull red heat, make sure there is a slight offset on the wire curve to allow the tube to coil properly. Dome end of wire.  See photo.
4: Temper and bring curved end to a high polish.
5: Grease the steel wire and melt some grease into the tube. I use 'DRY LUBE'
6: Insert the wire into the tube. On the straight end cut off about 25 mm above the end of the tube.
7: A drawplate is reversed and the wire is loosely inserted in a hole just bigger than the wire, but too small to accept the tube.
8: The straight end protruding through the plate is gripped by the drawtongs and very gently start pulling the wire through. The  tube should start to bend against the curved end. Proceed  with caution.
When there is only a short length of straight tube left, STOP, and remove wire from drawplate, insert wire into copper coil and continue withdrawing wire.    Take care to stop as soon as the tube is all coiled and falls off the wire.         YOU MAY BREAK THE TEMPERED CURVED END OF THE WIRE!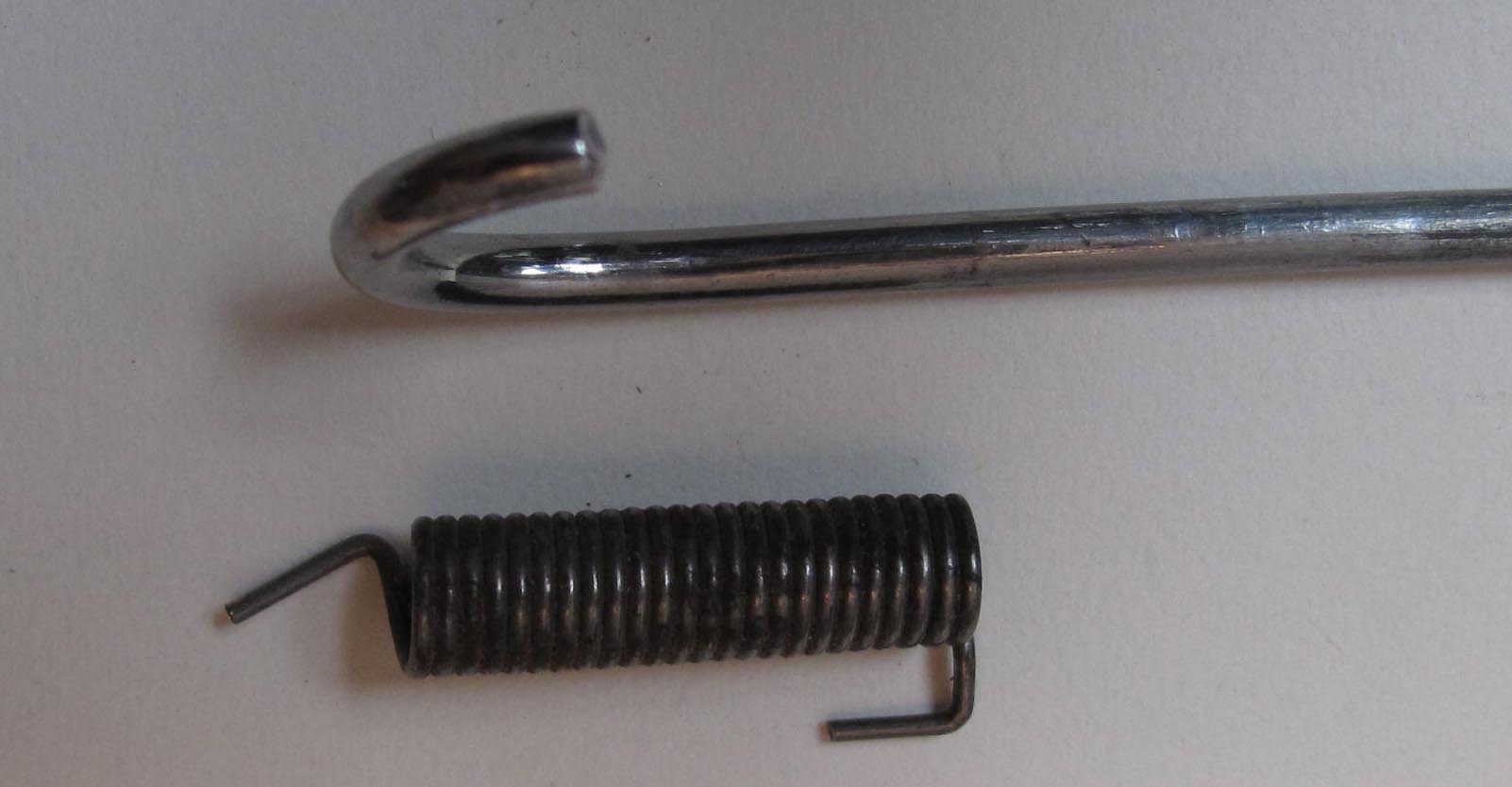 I went to Sydney Australia in 1982 from London, previously from Aberdeen Scotland. Grays School of Art, Silversmithing and Graphic Design 1963 Since 1982 I have run a business in Terrigal supplying shops and galleries in the major cities of Australia. I produce several types of work: commissions for wedding and engagement rings, special pieces for shops. Then ranges of rings in gold and gold and titanium often layers of gold and titanium rivited together,the rivits being a feature. I have made series of pendants and brooches in silver, containing large semi- precious stones and 24 wearable pieces influenced by several visits to Morocco. I have a well equiped workshop, and am still working at 70.
Latest posts by David Cruickshank (see all)