I recently offered to make jewellery for a couple (my husband's brother and his wife) as our wedding presents to them.  They both met while they were serving in the RAF and so had very particular ideas of what they wanted.  The bride asked for a butterfly bracelet in pink and the groom wanted some aeroplane cufflinks.
I made a piece of sterling sheet, rolled it to about 1.5mm, domed it slightly and carved, sawed and filed it to form a daisy flower as the main element of the bracelet.  I fabricated the settings for the pink topaz and lab pink sapphire stones and soldered them onto the daisy.  The chain is made from sterling silver links threaded with pink and white freshwater pearls and rose quartz beads.  I also fabricated the toggle clasp.
For the groom's "Spitfire" cufflinks, I found an appropriate picture of a Spitfire, resized and mirrored it to fit onto cufflinks.  I superglued them onto pieces of 1mm sterling sheet then sawed them out when dry.  They were cleaned up, the edges filed and chamfered and markings carved into the surface before being soldered onto another piece of sterling sheet about 1mm thick which had been hammer textured slightly.  Cufflink findings were then soldered onto the backs.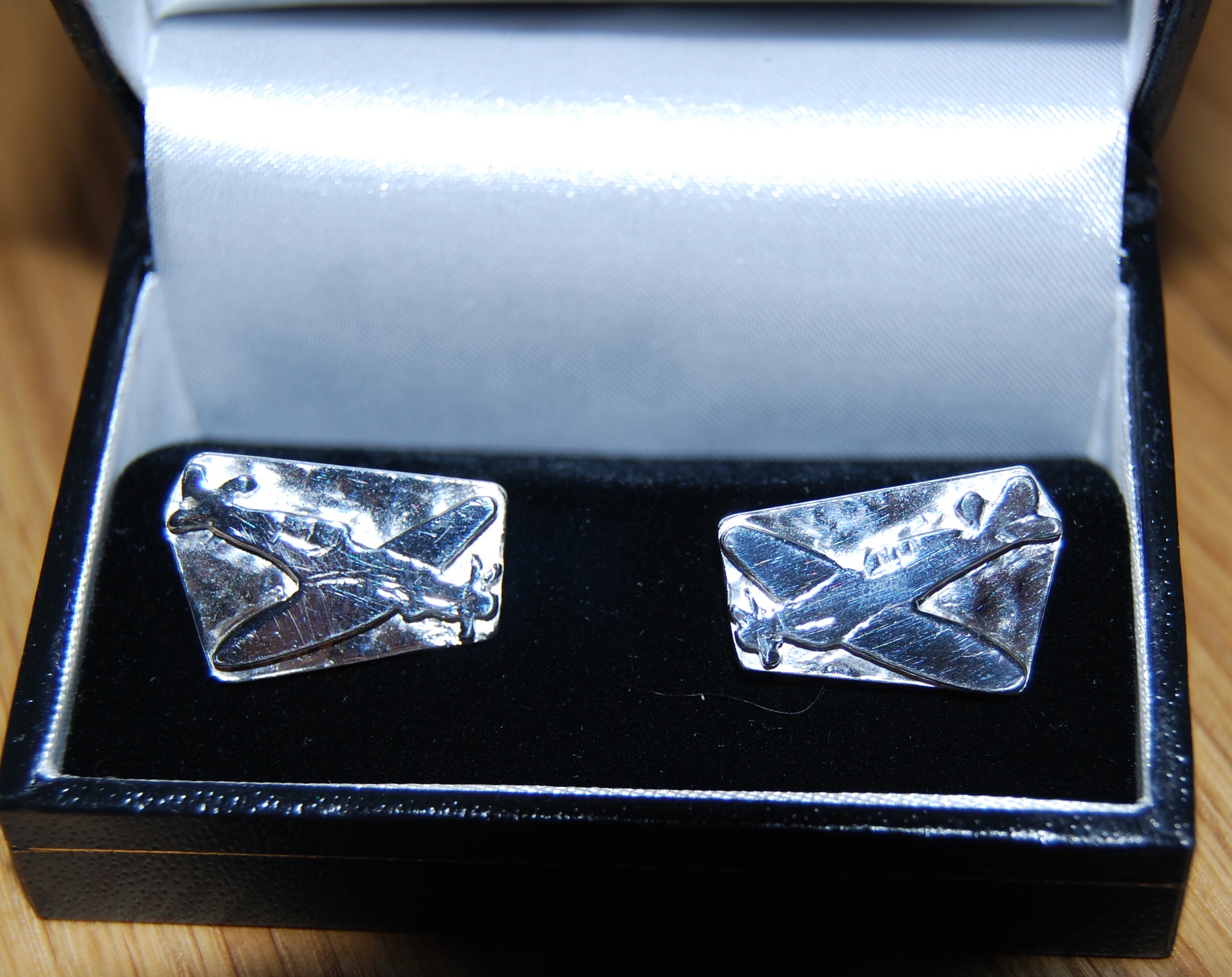 The jewellery should have arrived with the couple in time for the wedding, but unfortunately they were not at home when they were delivered. 🙁  I think they were staying at the wedding venue for a few days beforehand.  I'm still not sure whether or not they've received them.
Latest posts by helen hill (see all)