As I explained in Part One (read it here) Obi-Wan-Don taught me how to cut, grind, and polish cabs. I had become a cab producing fool, as I now had all of these cabs  and nothing to do with them and looking at them can only get you so far.
Obi-Wan's wife Bonnie is an expert wire wrap artist and was going to be teaching a class down at the Fallbrook Club, so of course I signed up (it was October of 2008).  I purchased a basic pliers set and in the
class Bonnie had the other items we would need.
I made one wire wrap pendant. Go ahead and laugh!
I like the stone but the curly-q's are a bit much. I think I will keep this one FOREVER just to show how far I have come.
I also purchased some extra wire so I could make a few more. I then made these: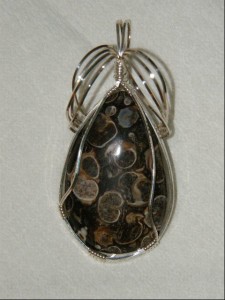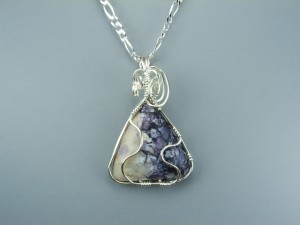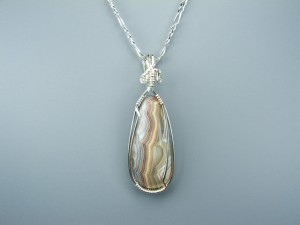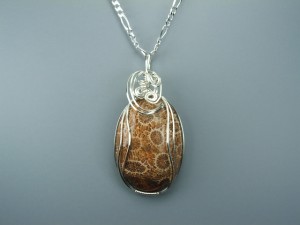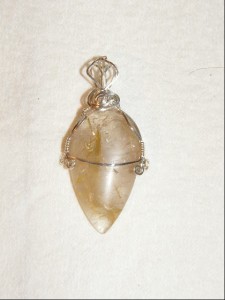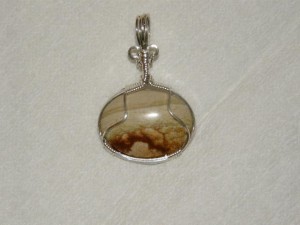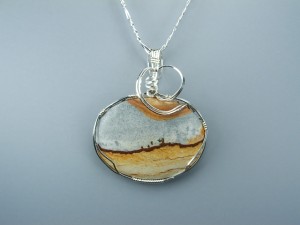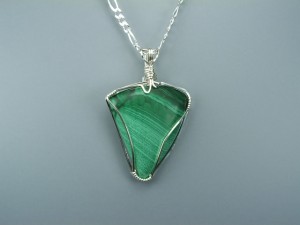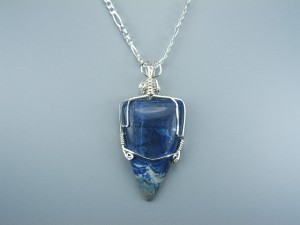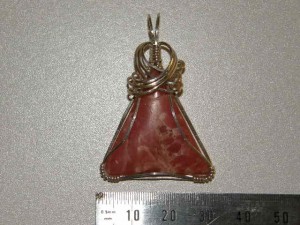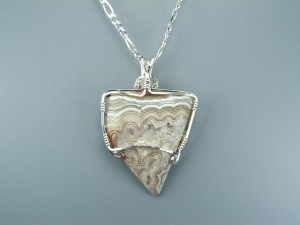 I have now made over 30 wire wrap pendants, I have sold 3 pendants, given 3 pendants as presents, and for my personal collection I have 5 which I wear.
The remaining I am hoping to sell (eventually) at the club's October show.
Next I will tell you how I had to make chains so I can have the pendants to hang on.
See, first cabs, then making pendants, then chains… Personally I think it was a plan of Obi-Wan-Don to take me to the Silver Side
Latest posts by laurie jane kern (see all)