After I took the mount out of the pickle pot, I then soldered on the shank, back into the pickle pot it went and then I put it in the vibra-ora-torium, before I set the stone to make it really sparkle.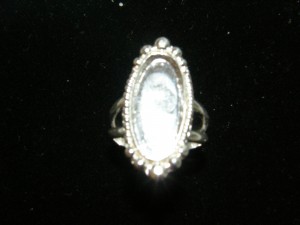 On Tuesday evening, I was ready to mount the stone. And then… we noticed I had missed soldering down one of the arms on the shank. D!@*n !!!!! Back into my office and I had it soldered in less than 5 minutes but it was then time for another round of pickle and tumbling
It is now, 9:30 on Satuday morning, and not only has the stone been mounted, it has been photographed and sent off to Elisa who emailed back a big OOOHHHHHH! I think she likes it.
So here it is, ALL DONE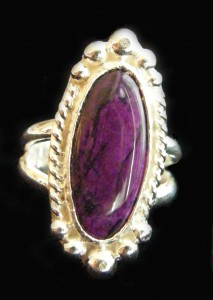 Latest posts by laurie jane kern (see all)