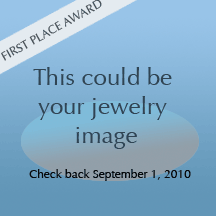 The entries are fantastic, the jurors are going to have a hard time jurying this exhibition and picking the winners. The award winners and selected images/artists will be announced September 1, 2010.
Look for a kickoff ad for METAL Inclinations2 in the October Issue of Metalsmith Magazine. Another ad is scheduled for the January Issue of Metalsmith Magazine to promote the award winners and selected artists.
A special thanks to Hauser & Miller Co, who's generous financial support helped the Society for Midwest Metalsmiths to produce this exhibition. We would also like to thank our award sponsors: The Society for Midwest Metalsmiths first place; Hauser & Miller, second place; Rio Grande, third place; Pasternak Findings, four merit awards and  Xuron Corp., merit award.
The Society for Midwest Metalsmiths was established in 1995 as a non-profit organization. SMM's mission is to promote, develop, educate and encourage individuals who are interested in metalsmithing and jewelry. The organization provides a newsletter, workshops, lectures, an online chat group, a free online members gallery, juried exhibitions and a friendly exchange of ideas for its members. Membership is open to all, without regard to race, religion, sex, or national origin.
Latest posts by midwestmetalsmiths (see all)