One of the perks of this gig at Contemporary Craft is that I get to hang out with visiting artists from seriously all over the place. In October the Cylinders came for a program called Meet a Maker.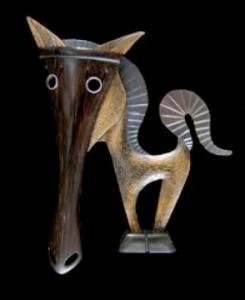 They presented a slide show of their work, which is jewelry designed around parts of old, irrepairable instruments. The music group Chatham Baroque also performed while keeping a close eye on their authentic instruments. As a former 'Orch Dork' and band nerd, and current metalsmith/craft/arty person, this was the best program ever. The instruments the trio play have as rich of a history as the music they play.  The program allowed for a really interesting conversation surrounding art and music, revival and reuse.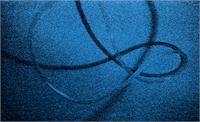 A textile by Betty Vera
This Friday marked the opening of the Bridge 12 show accompanied by visiting artist Betty Vera from New York. She's the textile portion of the exhibition (which also features Melissa Cameron and Kevin Snipes). Betty taught a fiber sculpture workshop and gave a lecture about her work and processes on Saturday.
I just want to share that I made Yoko Sekino-Bove seriously crack up (as much as a polite, petite japanese woman can crack up) like 5 times. Then she told me that she and Jim Bove (her husband and a pretty cool metalsmith/educator) are concerned about me making friends! I have the weirdest reputation…. score? These people are famous in my eyes…I must be the most pathetic (and harmless) stalker ever!
I'm Sarah Loch-Test, an artist from Columbus, Ohio. I've been making jewelry for as long as I can remember! I like to have fun with my work and combine childhood obsessions (like Dinosaurs!) with elements of design and craft that inspire me. Art Nouveau, Islamic and Indian craft are my favorite sources of inspiration and I hope you can see that in my jewelry. My work can be found at the Mac Worthington Gallery, The Columbus Cultural Arts Center and on permanent display in Northland High School. I'm a graduate of the B.F.A. craft program at Kent State University, concentrating in Jewelry Metals and Enameling. I sometimes get distracted and work in other mediums such as felt or will do some sewing. I've been in shows and exhibitions at Kent State, the SNAG Conference and around the Columbus Area. You can view other work at www.SarahLoch-Test.com Find my on Facebook: www.facebook.com/SarahLochTestJewelry Twitter: @SarahLochTest Currently I'm in Pittsburgh, PA at the Society of Contemporary Craft, where I am the first ever Studio Apprentice. I'll soon be moving to North Carolina, to start grad school at East Carolina University.
Latest posts by Sarah Loch-Test (see all)