I've been doing some research for the work I've been making recently. I like things like facts and science, that's where I get some of my inspiration.  I started with reading about Pittsburgh, which seems appropriate having recently moved here.  Pittsburgh is of course known for its history as a town of steel and industry.  It was probably the dirtiest, smoggiest places ever.  There's a great little (and FREE!) museum at the top of Mt. Washington, at the Duquesne Incline station that has incredible images of the smog ladden atmosphere.  Pittsburgh has completely turned around and is now one of the greenest cities in the United States.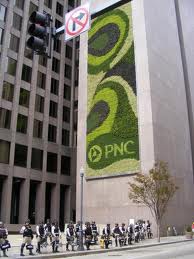 Buzzword time…'brownfields.'  I came across it in my googling and have since heard it used in NPR stories and other references.  The term basically encompasses any land that was previously used for industrial or commercial purposes and has some contamination.  Brownfields can be cleaned up and transformed in a number of ways.  The method that interests me is called Phytoremediation…which uses plants to absorb all the nasty stuff into their roots.  The plants are then disposed of as hazardous waste.  Most of the plants that are ideal for this process have robust root systems, and include willow trees, brake ferns and sunflowers.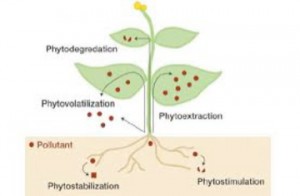 I'll be thinking about all this stuff as I'm studio-ing.  It's a complete cycle…the wild landscape disrupted for industry, industry's waste cleaned up through natural methods.  A toxic circle of life…cue the Lion King.
Side note- I had flash backs of reading Silent Spring by Rachel Carson in my high school chemistry class.  It was way over my head at the time, and chemistry was synonymous to torture, but the overall message and subject matter has apparently stuck in my head.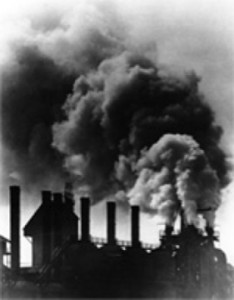 I'm Sarah Loch-Test, an artist from Columbus, Ohio. I've been making jewelry for as long as I can remember! I like to have fun with my work and combine childhood obsessions (like Dinosaurs!) with elements of design and craft that inspire me. Art Nouveau, Islamic and Indian craft are my favorite sources of inspiration and I hope you can see that in my jewelry. My work can be found at the Mac Worthington Gallery, The Columbus Cultural Arts Center and on permanent display in Northland High School. I'm a graduate of the B.F.A. craft program at Kent State University, concentrating in Jewelry Metals and Enameling. I sometimes get distracted and work in other mediums such as felt or will do some sewing. I've been in shows and exhibitions at Kent State, the SNAG Conference and around the Columbus Area. You can view other work at www.SarahLoch-Test.com Find my on Facebook: www.facebook.com/SarahLochTestJewelry Twitter: @SarahLochTest Currently I'm in Pittsburgh, PA at the Society of Contemporary Craft, where I am the first ever Studio Apprentice. I'll soon be moving to North Carolina, to start grad school at East Carolina University.
Latest posts by Sarah Loch-Test (see all)