To understand my inspiration for The Moonah Stand please click on this link:
My Moonah Stand Jewellery Catalogue
The feedback I've been getting is very flattering. I think once people realised the significance of the colours (see also Colour Code) the wow factor came into play. It served to reinforce my resolve not only to document processes but the ideas which…I know, I know, means disciplined journal practices.
The bell is another piece that took people by surprise.
I've copied a couple of the catalogue pages below but for the complete picture click on the link above.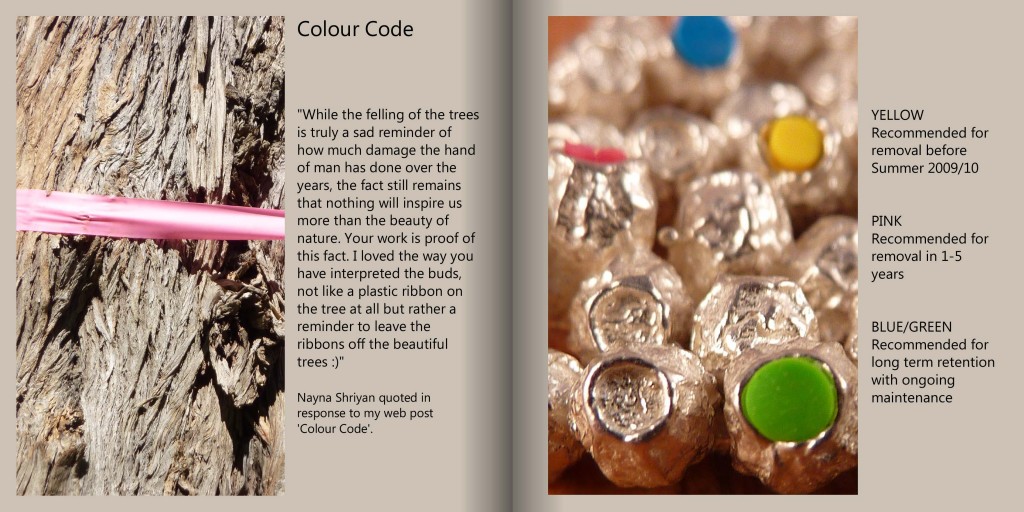 For my full blog visit:   The Laundry