There are a lot of different types of Fossilized Coral, not to mention fossilized material as a whole. The one I have some experience with cutting for customers who make custom gemstone, bezel type setting jewelry is this Indonesian Fossilized Coral.
Here is an example of what I am most familiar with shaping cabochons from.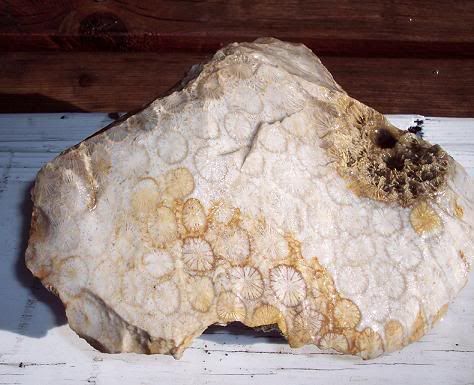 Here are just a few examples of what this material looks like in cabochon form. Both earring cab pairs and freeform.
Here is an example of a piece in a bezel setting with Silver Metal Clay as the medium for the jewelry backing.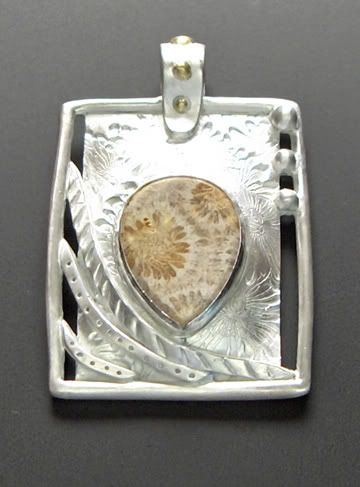 A friend of mine gave me an interesting piece of Fossilized Coral. Different from what I am use to working with as it is a single tube form. I have this in the saw as I am typing this entry, so only have a few preforms to show. These will make some beautiful cabochons.
As always, if you like this Fossilized Coral your welcome to make a special request to have it cut and shaped to desired specs.
Thanks for stopping by and hope you enjoyed!
Latest posts by georgeingraham (see all)