I love making eternity bands.  Each one is a multi-piece puzzle that requires patience, solid but basic techniques and math, but no high tech equipment.  The design is classic and simple, yet versatile.  Here's how I made mine.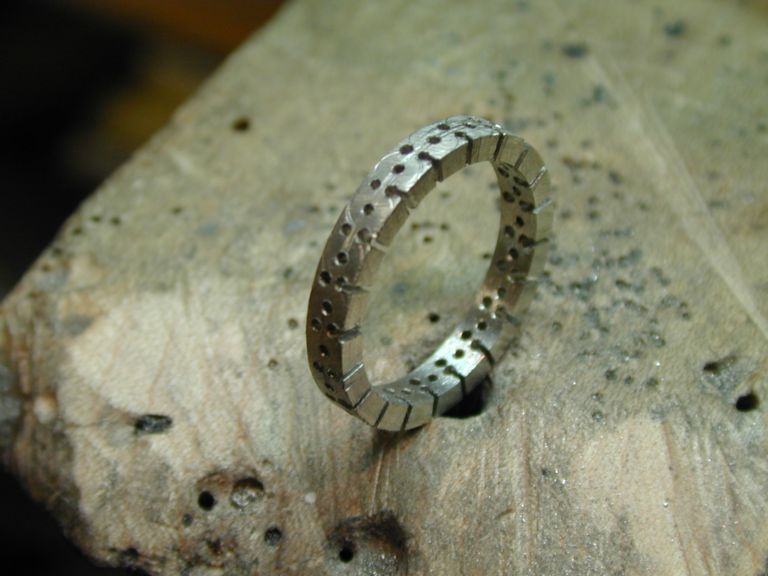 After making the band to size and determining the number of diamonds needed, I marked and drilled holes where the diamonds would be placed.  Then I marked and drilled holes for the prongs. 
Once I had the band drilled I began to removing the excess metal from around the prongs.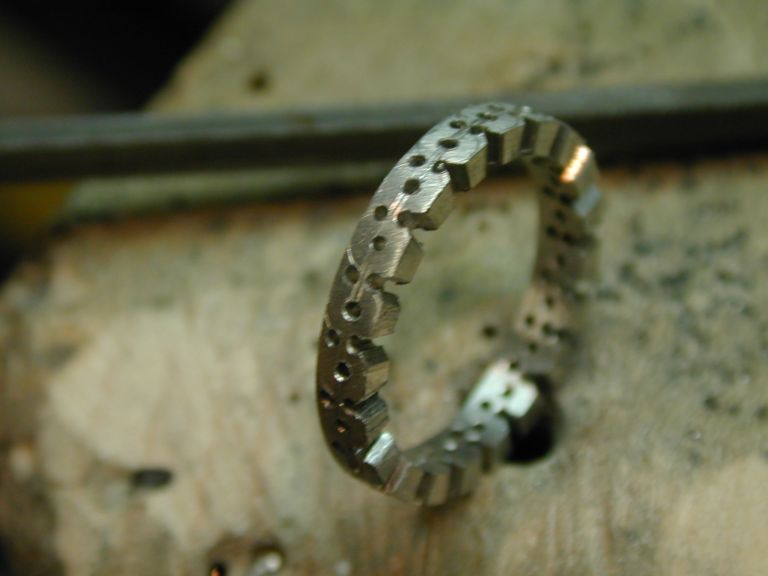 I don't remove too much metal from around the drill holes.  You'll see why later.  I begin to shape the metal that will be under the diamond.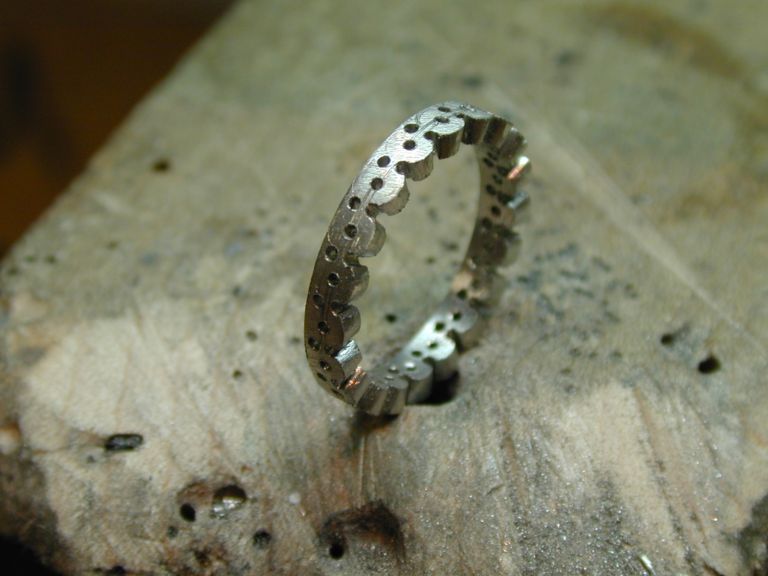 Now the area under the stone is completely shaped.  I only carve one side at a time.  If I did the other side at this time, the band would be weak and bend as I worked it further.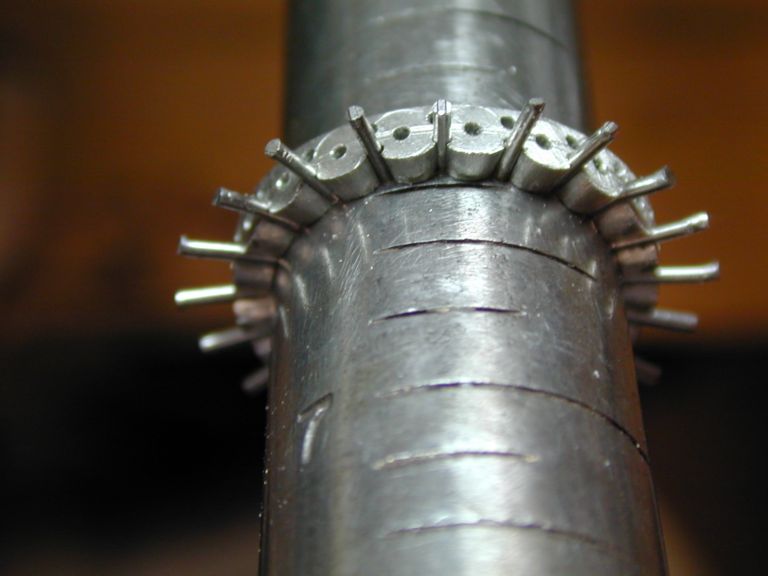 I've cut the prongs and placed them in the holes I drilled previously.  Now you see why I didn't remove too much metal.  The prongs were tapped in with a hammer and won't shift as I solder them individually.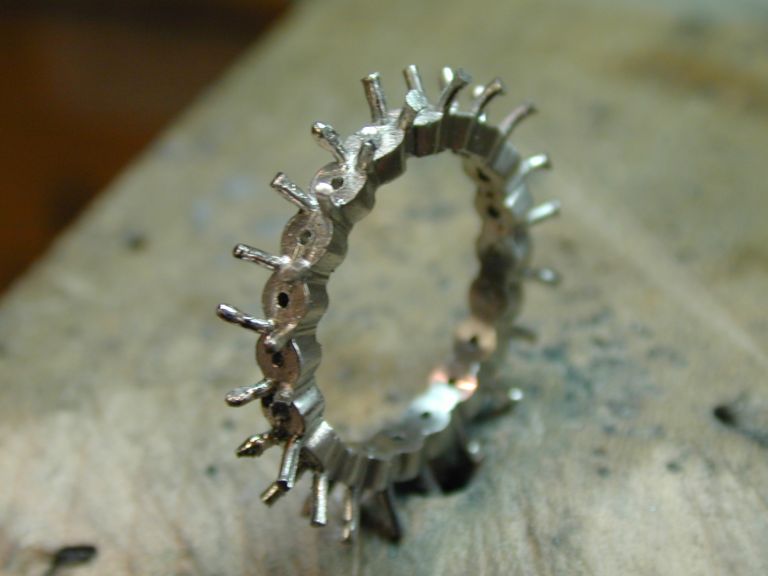 After soldering on the prongs on the first side using plumb platinum solder, I worked the second side and soldered those prongs on as well.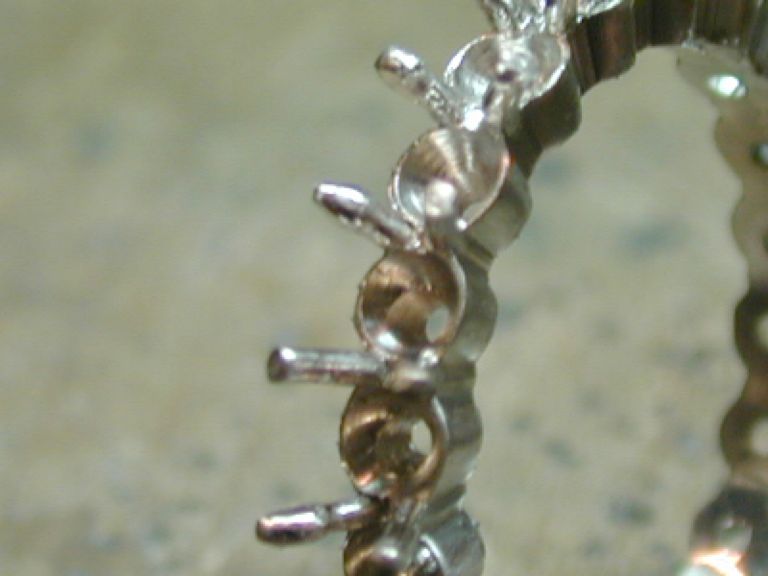 Notice I've pulled the prongs apart.  This will keep them from getting in the way of the round bur.  Notice that some of the prongs have slightly melted.  Plumb platinum solder is a high temperature solder and the heat used caused some of the tips to melt.  No problem, that area of the prong will be removed after the stone is set. 
Using a round bur I made space for the pavillion of the diamond.  Next I used a hart bur to create the seats in the prongs.  To secure the diamonds, the prongs are brought back to their original straightened positions, trapping the stones in place.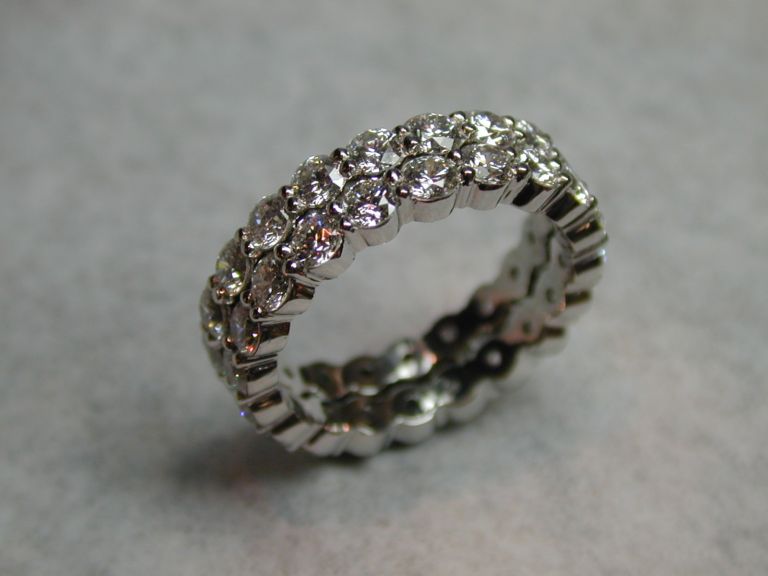 The final product.
Latest posts by larryseiger (see all)