The self-taught sage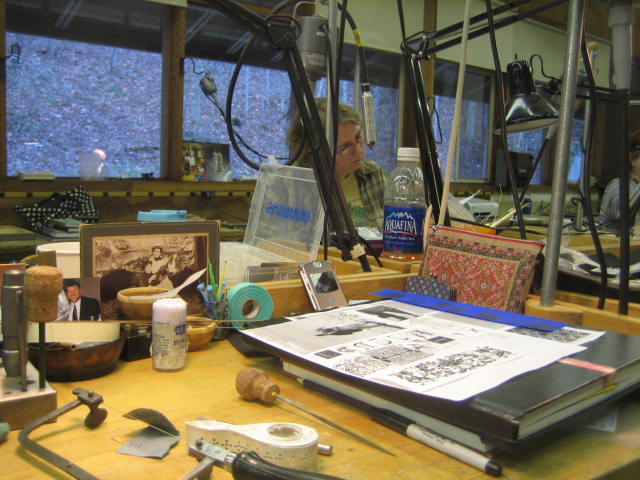 It's possible that I will have a normal life span and have already lived half of my life. Decades ago I chose a field of study, and turns out it wasn't quite the right one for me, according to our society's norms. In other words, I have a journalism degree and am not currently employed in journalism. Perhaps I should have worked to earn a bachelor's and master's of fine art in metals or a journeyman's certificate in stonesetting. However, through studying journalism at one of the best schools in the country, I learned about design. I learned about organizing information and thoughts. And, I learned to get up before 8 am.
So, is my degree valuable to me today? You bet.
But what about what I am doing today? What about metalsmithing?
The title of this page includes the word "sage," which might imply that "I think, therefore I am" a jeweler. Am I a sage? No, not really. Perhaps only to the degree that any of us can be. I know what I know mostly from voracious self-guided study and some very carefully chosen workshops. I have worked hard to use every resource available to me in the world of metalsmithing while still keeping my life in balance. Above all is the value of learning by doing. Discovery has been mine at my own bench in my own studio. I readily celebrate, as Michelangelo said near the end of his life, ancora imparo. Still I am learning.
Spending years immersed in an academic program exploring my medium and building a body of work is a dream for me. Maybe it will happen, maybe it won't. But still I work. Still I fabricate. Still I saw and file and set. And still I learn.
So, for this, the second half of my life, I plan to use it all – all of the information I have gathered during the first half of my life, and I sit ready to learn more. Ready?
Latest posts by gingermeekallen (see all)