My friend Iris was in town this week, to enjoy the hurricane in Wilmington, NC. After it blew over, I joined her down at the Carolina coast for a few days of jewelry talk, fancy food and beach.
Because this is our passion, we are both happiest while working. So she used her new technology to complete a distance learning lesson.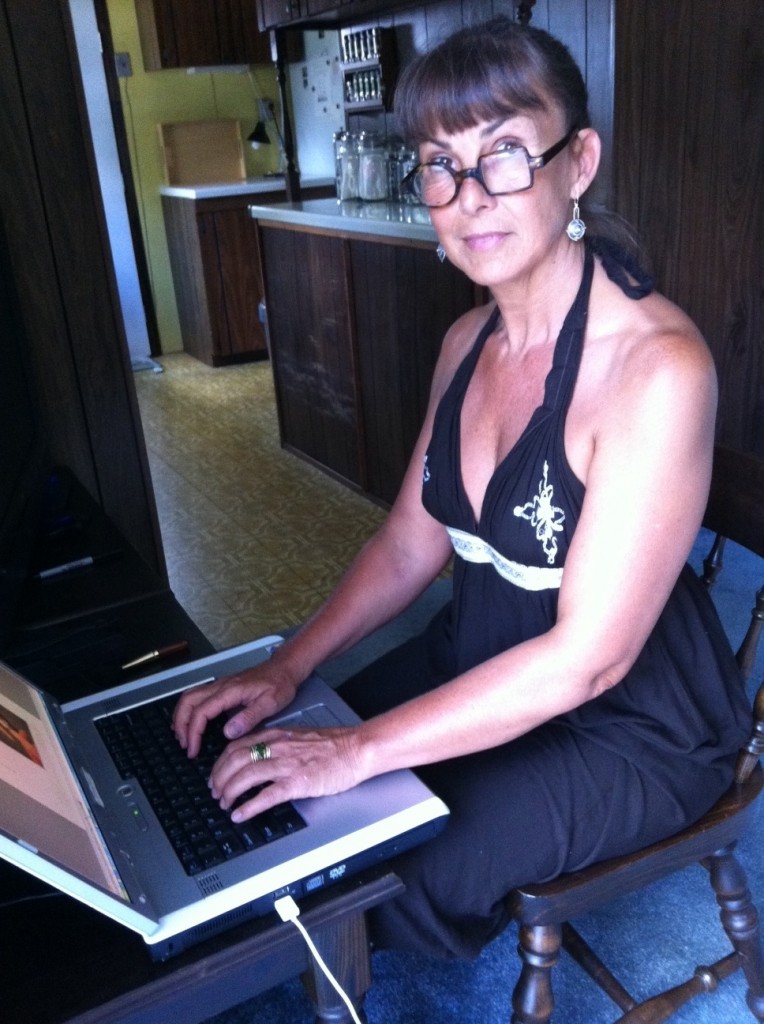 Meanwhile I used my stone-age technology to make my earrings for the Betty McKim Earring Challenge. I just put a few tools on the table, and had everything I needed. Sometimes simplicity is a good thing.
The next pieces I made fusing wire and using a bit of old delrin as flat surface to true up things, as it is both light, tough and less likely to mar soft fine silver.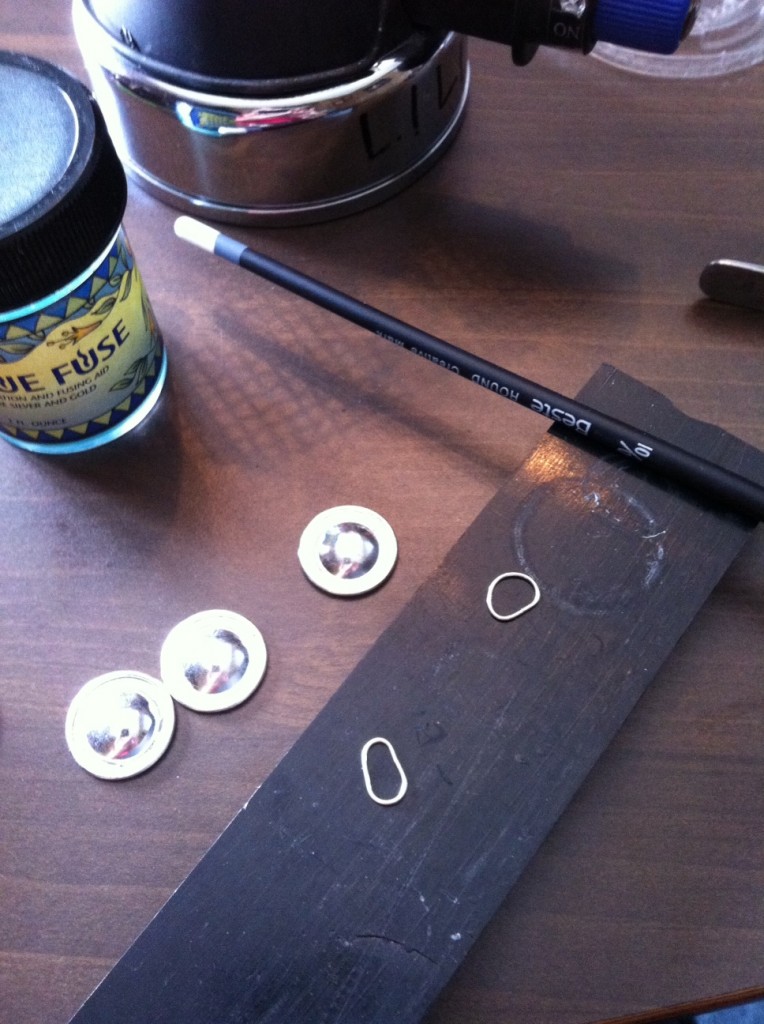 Here is the dining room table with my stuff. It was a very simple setup, not even a whole toolbox full of stuff. Granted, I made the granules at home…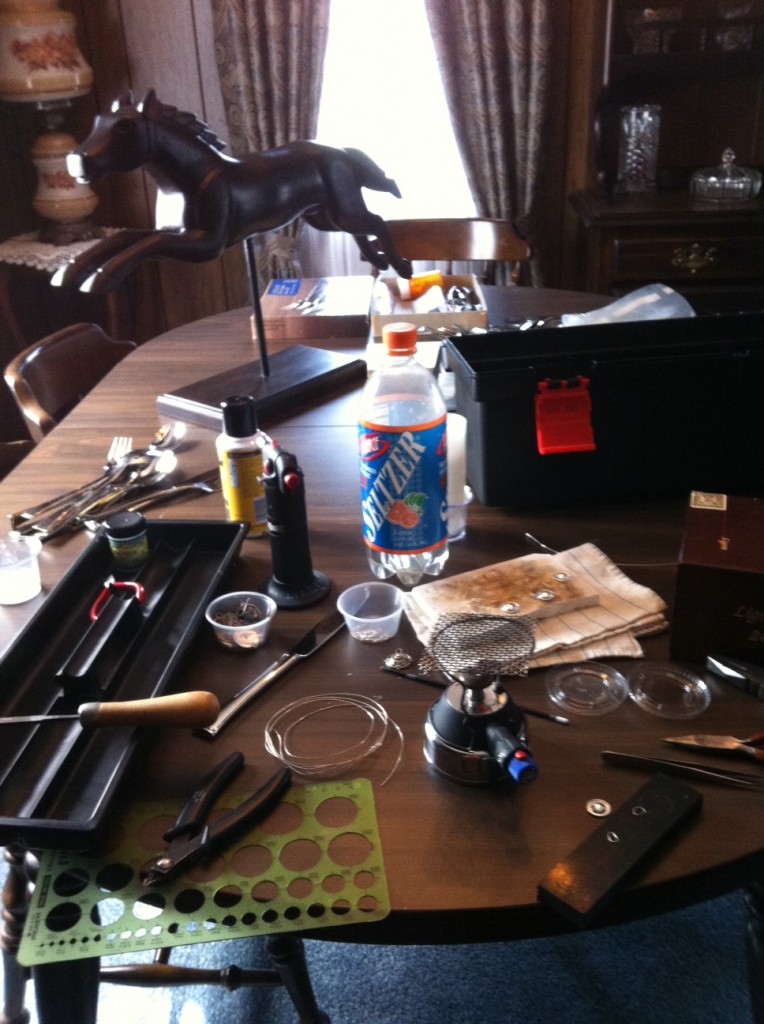 And another shot of things in progress. Here I am fusing on my little butane 'chaffing dish' burner. I made a wire holder support for the firing platform. It is light but squirrelly: I am contemplating a better design.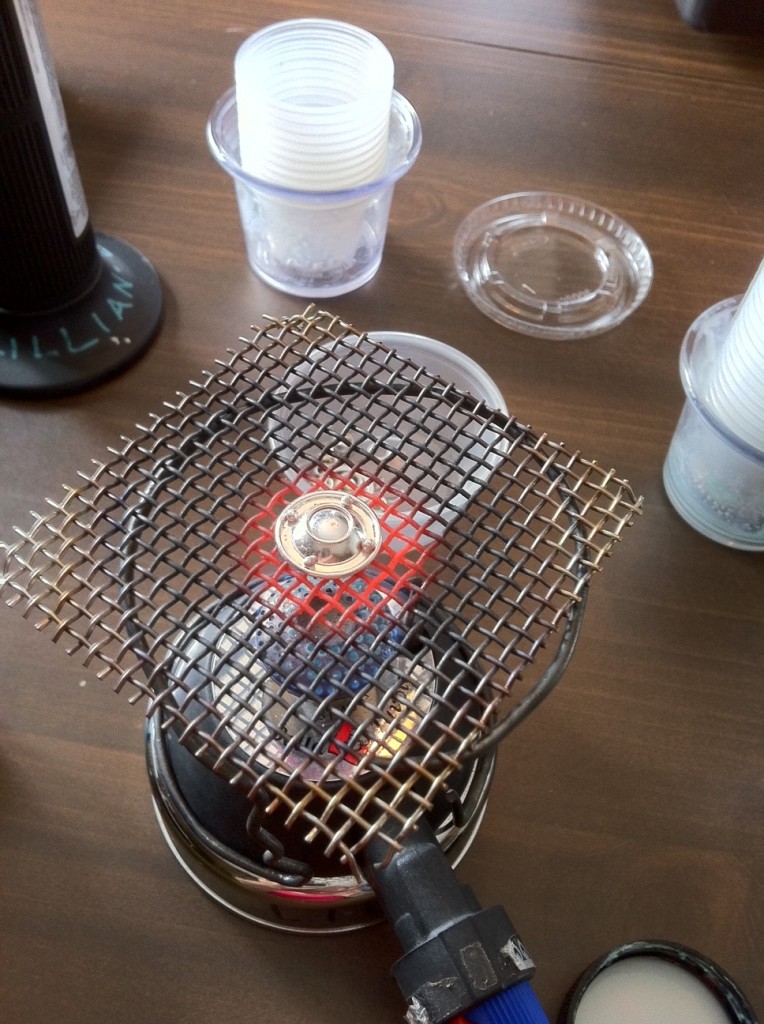 And after a hard day playing, we enjoyed the fruits of our labors. Here is Iris drinking a cocktail at the Oceanic Pier, and showing off earrings.