Hello to all,
I have been thinking for quite a while about how to make a pendant without wire around it. I knew that I would have to drill a hole at the "top" of the stone, but I did not really know how to make the bail. Then while shopping in the new Walmart that has just opened near my house (within 1/2 mile), I saw some bails that would be perfect. They had gunmetal and copper, no silver. On Thursday night while at Downtown Alive Arts, I went into the little bead store, and there were "clip" bails made of Sterling Silver that were obviously not priced at the current price of silver. So I bought ten. One of the stones that I used was too thick for the purchased bails, so I made one with 9 gauge Sterling Silver half round half hard wire. And in one photo, here are the pendants: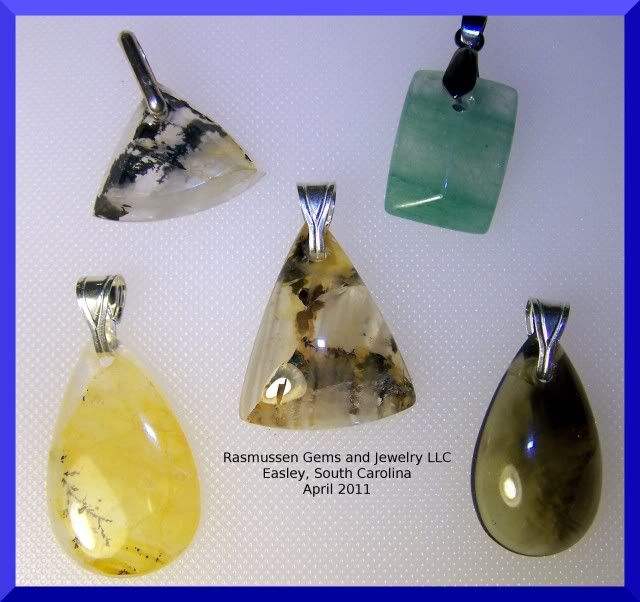 Now we will see what I can come up with for May.
John

66 year old retired educator (geology and emergency medical care) and practicing paramedic. I came back to my passion, rocks and minerals, then making gemstones and jewelry with them.
Latest posts by John Rasmussen (see all)