A friend (and now a customer) asked me to make him a ring with 9 diamonds (2 mm diameter) that were in another ring that he had worn through the metal in the shank. He wanted them channel set. I contacted the company where I buy castings and got three three stone channel settings and a shank that would go with them. Taking the three channels, I soldered them together with hard silver solder; then after pickling and cleaning soldered them into the ring shank with medium silver solder. Pickled and polished the ring. Hand polished to a very high shine. The stones were then placed in the channels and with my parallel jaw pliers the channels were narrowed to secure the stones in the setting. The ring is then finished.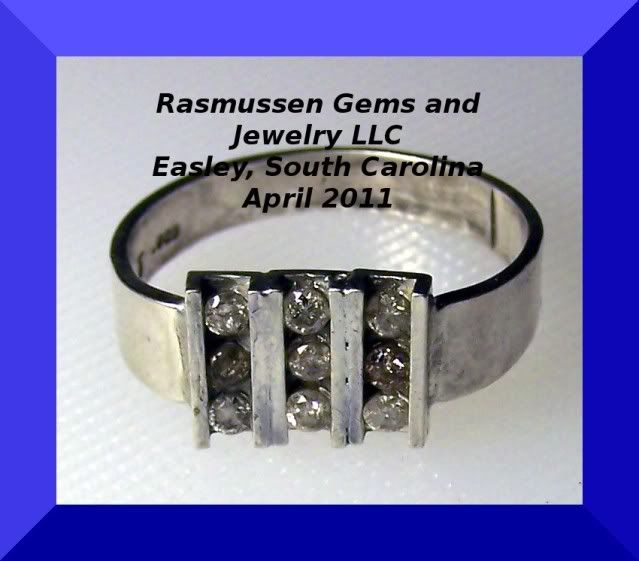 This is a lot of fun to make these. Working on another with six stones for the same customer. This will be more artisan as I will make all the components myself (no casting to be done).
John

66 year old retired educator (geology and emergency medical care) and practicing paramedic. I came back to my passion, rocks and minerals, then making gemstones and jewelry with them.
Latest posts by John Rasmussen (see all)