We are so excited to have studio JSD featured in the March issue of Art Jewelry magazine, Spotlight on Education!  The article, by resident artist Julie Sanford, offers suggestions on how a private studio might host a visiting artist workshop and highlights many key benefits for the studio, the visiting instructor and the workshop attendants.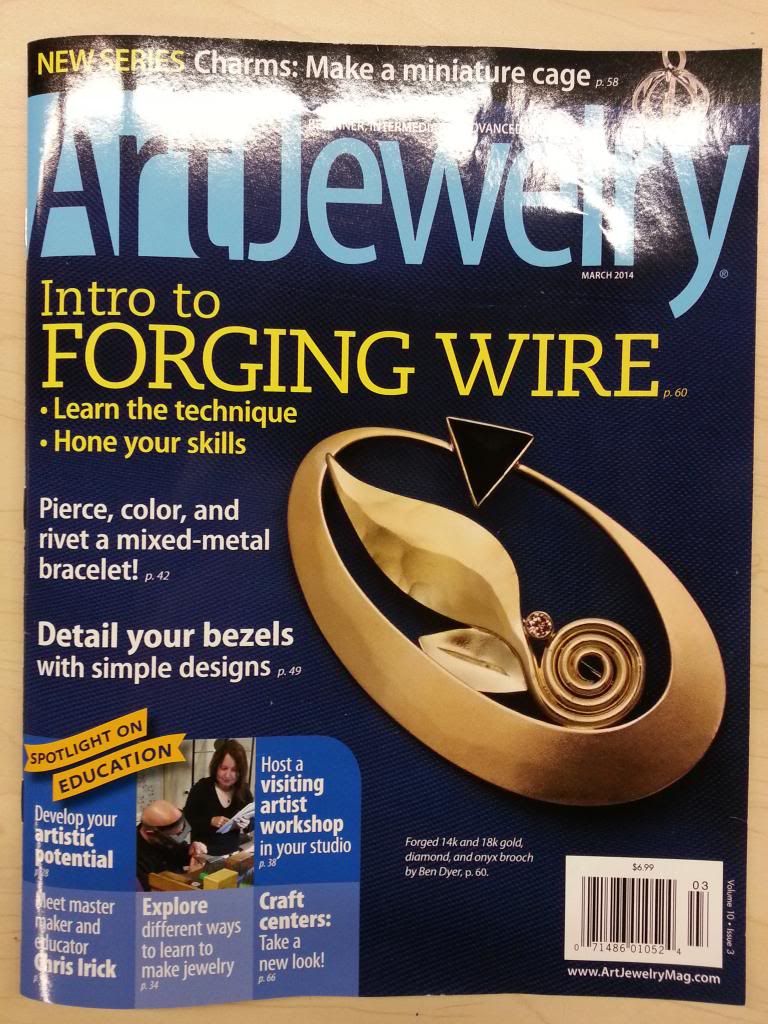 Art Jewelry Magazine, March 2014
Visit the Art Jewelry website to get your digital version or pick up a copy at your favorite news stand or bookstore!  Visit the Studio JSD website for visiting artist workshop schedules and registration information.

Latest posts by Studio JSD (see all)