About Lynn White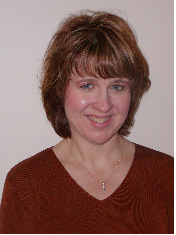 Lynn White

Artist Statement:  Through art, I get spiritual nourishment and personal growth. Creating jewelry art gives me a purpose in life. It allows me to express myself, to stretch and share a part of my soul with others, to nurture others through my art. Creating and enjoying art helps me to enjoy life more, even to understand people better. Viewing other's art helps me to see into their soul. Through art, they are sharing a part of themselves with me, and I with them, without words. It's a way of connecting with people, though never having met them in person.
 Creating jewelry also presents challenges that stimulate my mind. I try to express the wonders of Nature through my work.  I work with natural materials – transforming metal, by combining fire with air, and by utilizing beautiful stones that have been unearthed after spending millions of years as hidden treasures.  In my designs, I seek to enhance and expand upon the natural beauty of metal and stone. Beyond Nature, my other inspirations include: combining lines, shapes, and dimensionality, textures and contrasts, as well as reflectivity and optical interplay.
 My art career was interrupted by pursuing a career in protecting our natural resources, but my love of art and design drew me back.  My mind is filled with untold amounts of inspiration from this endeavor. I want to share with others the beauty of nature that I have experienced.
Latest posts by lynnwhite (see all)