IN-DEPTH Retreats
IN–DEPTH  with Michael David Sturlin
the Intuitive Nature of Design – an Evolution of Process and Technique in Harmony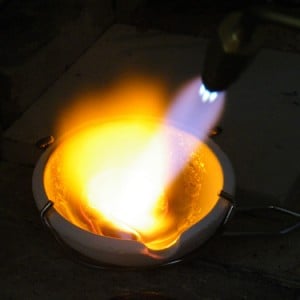 The In-Depth Retreats are  5-day intensive guided workshops at my private studio in Scottsdale Arizona. Scheduled in January through April, these annual retreats are a unique opportunity for personal and artistic development through an intimate group experience in a creative professional environment. 
Retreat includes daily gourmet lunch and dinner prepared on premises by a classically trained culinary professional. 
Seating is limited to four participants per retreat. 
 2019
IN-DEPTH RETREATS 2019 at Michael Sturlin Studio – Scottsdale, AZ  
Session A –  January 18-22, 2019 (filled)
Session B – February 4-8, 2019 (filled)

Session D – March 4-8, 2019 (filled)
Session E – March 25-29, 2019  (filled)
Session F – April 8-12, 2019 (filled)
The retreat fee is $1895 per person. Please email <michaelsturlinstudio@gmail.com> to request a registration form and payment schedule for the 2019 sessions.
The IN-DEPTH Retreat experience focuses on either of two directions.
For first time participants here in my studio I prefer that we work on the process of design as an activity and process. We accomplish this by a systematic approach towards the development of a working plan to take concept ideas to completion as a small body of cohesive work.
For returning participants and for those students who have worked together with me previously here or elsewhere and had my design instruction, the retreat is a self guided developmental laboratory for further exploration and refinement of series evolution with me serving as technical adviser and guide and mentor. Qualified advanced students work in 18 karat gold under their own direction with my oversight and advice on their individual projects and approach.
Our 5 day workshop retreat embraces the investigation of design and refinement as a holistic creative exploration. We examine the entire process of developing and creating a suite of wearable jewelry with cohesive recognizable identity.
I teach a process of design origination, refinement and extension to create work in series and explore design in depth. Working in groups and series promotes jewelry with strong cohesive content, which accelerates artistic maturity. I help you identify the underlying characteristics and essence of new work you want to explore or existing work you want to take further. I show you how to assess with objectivity that enables you to focus in on the strongest characteristic and develop the most promising features in a logical and efficient way.
 Starting ideas are explored with simple sketches and drawings. Those are followed by 3-D paper and foil models. The models are followed by maquettes and prototypes fabricated in metal. As you develop your design portfolio I offer guidance on the various tool and technique options to create the body of work. My goal is for the participants to come away with well-developed original design concept(s) accompanied by solid plans for executable series of jewelry. This includes evaluating the time and resources it will take to create the work.
 Demos of applied technique during each retreat and our design field trip vary, depending upon the individual interests of the participants and the collective dynamic of the group. 
In addition to evolving the basis for a design series, we aspire to a deeper understanding of the relationship between technique and process as a foundation in continuing design and expression. The ultimate objective of the In-Depth experience is to emerge  with prototypical models for a group of well-developed original work that is both wearable and marketable.
For 40 years I have been creating jewelry and adornments with precious materials. I currently devote my time and energy to teaching applied techniques in the arts of goldsmithing, jewelry making, and professional development for studio artists.
Latest posts by michaelsturlinstudio (see all)