In Depth Retreats
The In-Depth Retreats are five day intensive guided workshops at my private studio in Scottsdale Arizona. Scheduled January through April, these annual retreats are a unique opportunity for personal and artistic development through an intimate group experience in a creative professional environment. 
The retreat includes gourmet lunch and dinner prepared daily on premises by a classically trained culinary professional, Praparat Sturlin of Thai Gourmet House Cooking School. Seating is limited to four participants per retreat. The retreat fee is $2270 per person.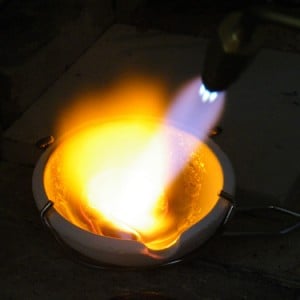 2022 In Depth Retreats at Michael Sturlin Studio

Session #1 – January 24-28, 2022 (filled)
Session #2 – February 7-11 , 2022 (filled)
Session #3 – February 28 – March 4, 2022 (filled)
Session #4 – April 4-8, 2022 (filled)
Session #5 – April 25-29, 2022 (filled)
CLICK HERE to email Michael for more information or to request  a registration form to enroll in the 2022 sessions. 
The In Depth Retreat experience focuses on continuing skill development for  jewelry makers and designers.
This creative session is a self guided laboratory for individual exploration and refinement of design, technique and aesthetic development. I serve as technical adviser, team leader, personal coach, guide and mentor.
Students have an opportunity to work in 18 karat gold under their own direction with my technical supervision and my insight and advice on their individual projects and design concepts. Emphasis is placed on the traditional professional approach to our craft; alloying metals, melting and amalgamating gold, pouring ingots, forming sheet, wire, and tube, and focusing on hand fabrication and construction with noble metals. This is an opportunity to develop confidence, proper technique and  material fluency under the watchful eye of a master goldsmith.
Alongside applied techniques of goldsmithing I teach a process of design origination and refinement intended to create jewelry with strong cohesive content, which accelerates artistic maturity. I help each participant identify the underlying characteristics and essence of new work they want to explore or existing work they want to take further. I show how to assess design and ideas with objectivity that enables focusing in on the strongest characteristic and developing the most promising features in a logical and efficient way.
As each participant develops their design portfolio I offer guidance on the various tool and technique options to create their body of work. My goal is for retreat participants to depart my studio with well-developed original design concept(s) accompanied by solid plans for executable series of jewelry. This planning and preparation includes evaluating the time and resources it will take to create the work, assuring the momentum of the experience here can carry forward on a solid foundation.
Demos of applied technique during each retreat vary depending upon the individual interests of the participants and the collective dynamic of the group. 
Studio Equipment
The studio is furnished with jewelry benches, flex shafts, propane/oxygen Meco torches, acetylene atmospheric torch, melting crucibles, ingot molds, rolling mill, draw bench, draw plates, engraving balls, forming blocks, bezel blocks, bezel and bracelet mandrels, pitch bowls, chasing tools, sand bags, silversmithing stakes and forming hammers.
Students provide their own small hand tools and materials.
For 40 years I have been creating jewelry and adornments with precious materials. I currently devote my time and energy to teaching applied techniques in the arts of goldsmithing, jewelry making, and professional development for studio artists.
Latest posts by michaelsturlinstudio (see all)