This is a fully handmade pendant pacifier  made of 18kt pink gold at original size.
The only hollow part is the lower part that is normally made of rubber,it
weights 80 grams and has a 0.47 ct brilliant cut diamond setted on the back.
Unfortunately the photo is not in a good format,i ve lost the original photos
with the making process until i make up my mind and start my blog!!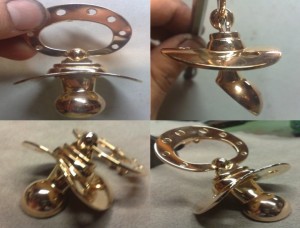 { 0 comments }
Latest posts by manousosvardakis (see all)