Some recent work
Sorry I've not posted much of late.  I've done so many pieces, many of which have escaped without the chance to photograph them.  But here are a few which my husband or I managed to snap before they were whisked away.
I made necklace and earring sets for the bridesmaids at my nephew's wedding a few weeks ago.  I've posted on Orchid a while ago about making wedding jewellery (NOT bridal as in engagement rings etc) from sterling silver and gemstones such as lab sapphires and CZ's.  It didn't go down particularly well on Orchid at the time, but I think some folks misunderstood what I was trying to say.  This is the sort of thing I was talking about, ie handmade jewellery which is better quality than the cheap (but vastly overpriced), plated base metal and plastic rubbish that wedding dress shops and department stores sell for brides/bridesmaids to wear on the big day.  The sets were made of sterling silver square wire (rolled thinner) and sheet (to make the bezels and seats), and I purchased quite chunky Prince of Wales chain to set them on, and attached purchased lobster clasps.  The stones were blue CZ's, yellow CZ's and lab rubies, all set with top quality colourless CZ's.  The colours of the stones were chosen to match the dress fabric of the bridesmaids' dresses.  However, the bride decided to swap the dresses' sashes with each other, and to match the jewellery to the sashes rather than the actual dresses.  That's why the lady wearing the yellow dress has the blue necklace and earrings, etc.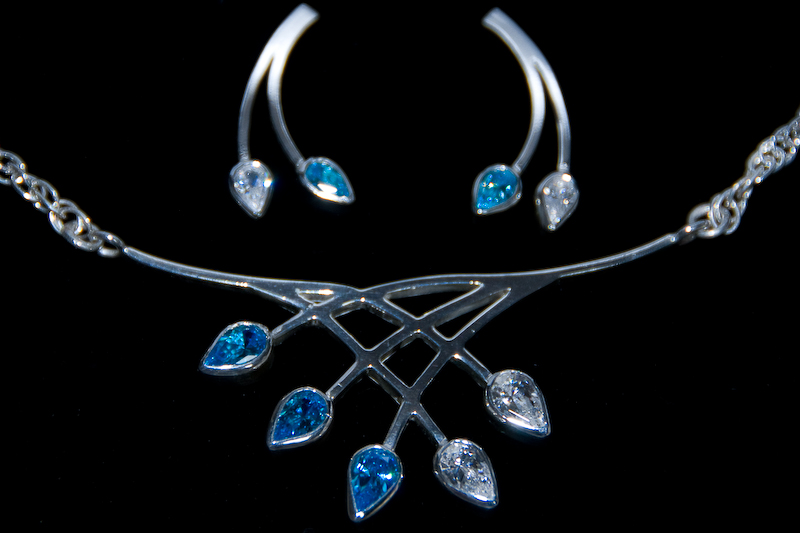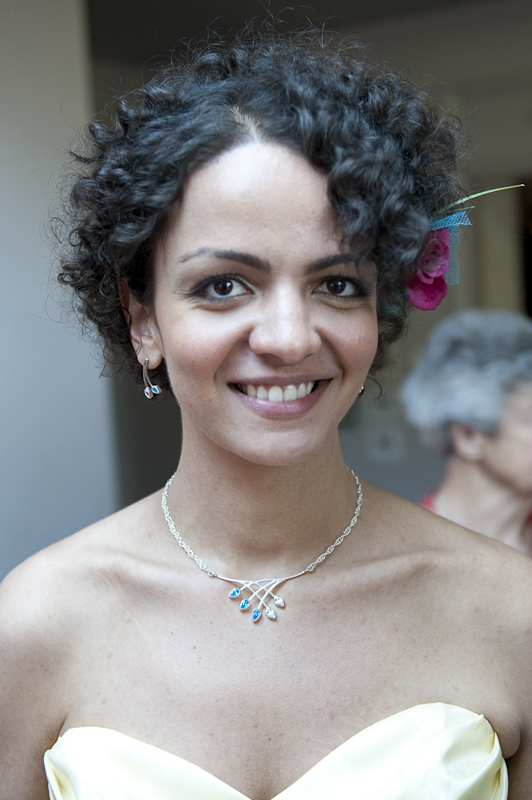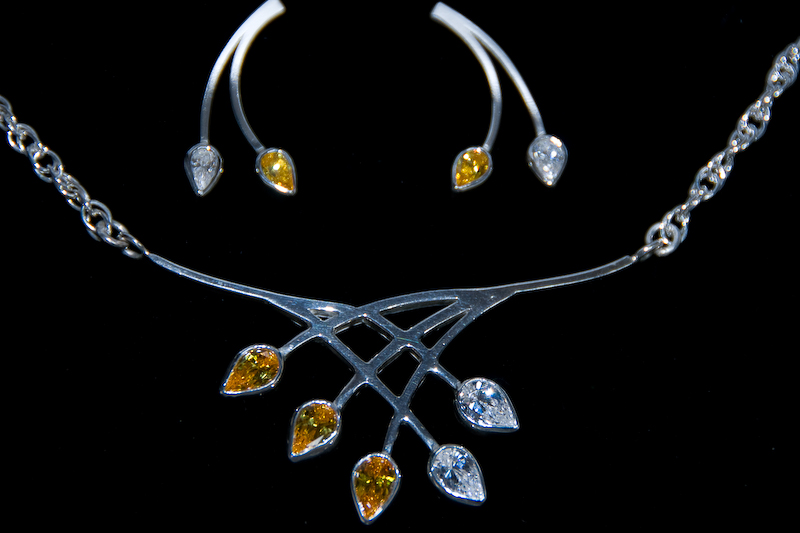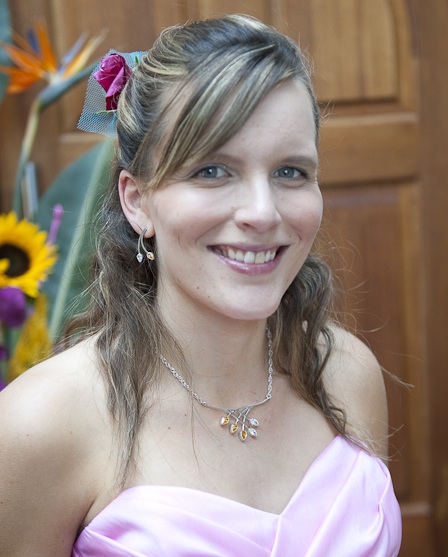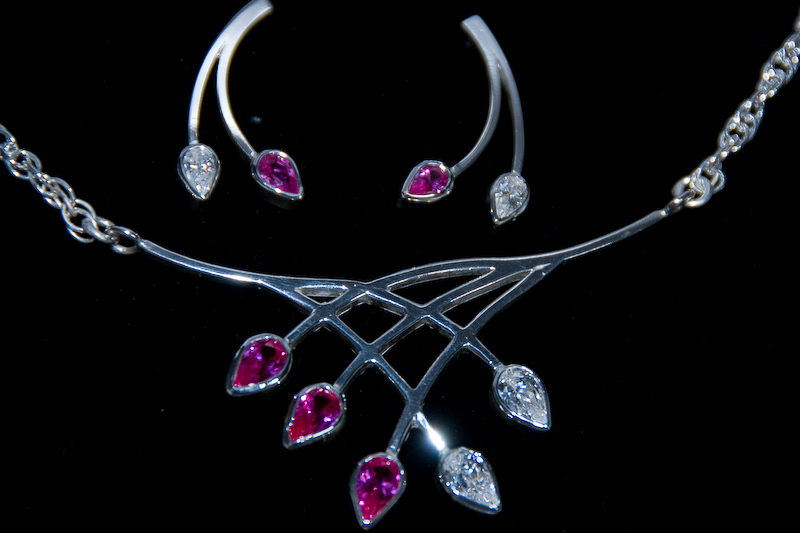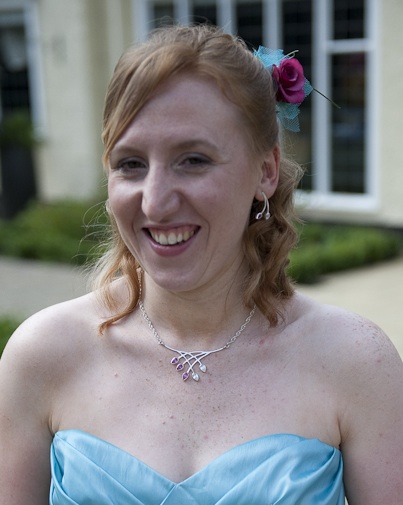 The jewellery sets went down an absolute storm at the wedding.  Lots of people were asking me about it and the bridesmaids all loved their jewellery gifts.  I'm hoping to make more of these to sell.  I know there's a market for such jewellery, as another niece was interested in a tiara from a lady who makes wedding jewellery from sterling silver and CZ's, but it was more money than she could afford, so she asked me to make something similar but different for her.  The lady in question is doing well selling the type of jewellery I've been interested in making for quite some time.  This is my take on "jewellery for the big day", and something I may decide to specialise in.
The bride was wearing a dress with a halterneck, and so didn't want a necklace, but she asked me to design a pair of earrings to go with her curly hair.  The following sterling silver, princess cut CZ and freshwater pearl earrings are what I made for her.  She was over the moon to put it mildly: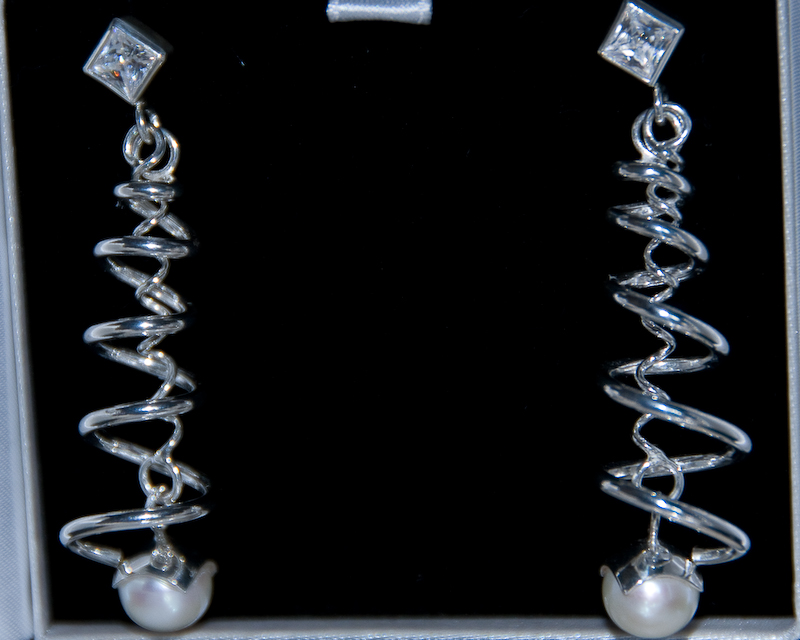 In hindsight, the inner spiral looks a little too busy, and detracts from the larger spiral.  Perhaps it would have looked better straight instead.  Also, the jump rings attaching the square stones to the dangles are a little large and would have looked better smaller.  However, they looked beautiful on the bride and she said they were so much nicer than she ever expected them to be.
Please note, for all the folks who think pointed stones need the bezel corners to be cut – they don't.  All the above pear shaped and princess cut stones were set normally, with no sawing of bezel corners.  I use chunky enough sheet for my bezels, that there's a squish factor involved.  Apply the forces in the right directions and there is no puckering of bezels.  There is sometimes slightly more bulk remaining at the corners after setting, but that is easily filed flush, sanded and polished, leaving really neat corners and no ugly slits.
The following is my first ever loop-in-loop chain, which I made for my daughter, so that she can wear her pocket watch as a pendant (something she asked for years before the film Sherlock Holmes came out, and the resultant pocket watch craze we're seeing).  This was the chain I was asking about on Orchid – whether to use sterling or fine silver – then I remembered Argentium (and it was also suggested by others).  I did make it from Argentium sterling silver, and all links were fused before the chain was woven.  I made the end caps by wrapping Argentium wire around one jaw of my needle nosed pliers, as I really like tapered end caps.  These were then heated until the coils of the end caps fused together.  The handmade hooks were fused into the end caps, and the whole assembly then fused onto the chain.  It hangs beautifully and has a real fluidity to it, due to me making the links really round, rather than more elongated.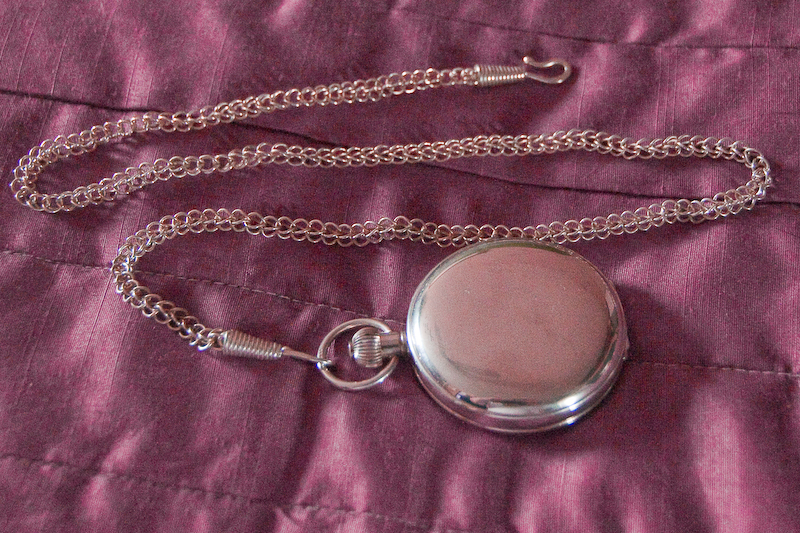 The following is a pair of cufflinks I recently made for a customer.  They are for his father's birthday, who really loves elephants!  I decided to do one elephant from the front, and one from the back.  They started out life as a sheet of 1.2mm sterling silver, and with the aid of PnP Blue, they were etched using ferric nitrate.  The hefferlumps were then sawn out using a jeweller's saw, filed, sanded, pre-polished, findings soldered on, and then given a final polish.  I considered using liver of sulphur and then polishing the high spots, but decided against it in the end, because it would have been a nightmare to clean up if it didn't look right, and they'll get their own patina with time hopefully.  Sorry, the picture's a bit rubbish!  I'm not sure what's going on with the reflections at the bottom.  The deep detail goes all the way to the bottom, including to the end of the trunk.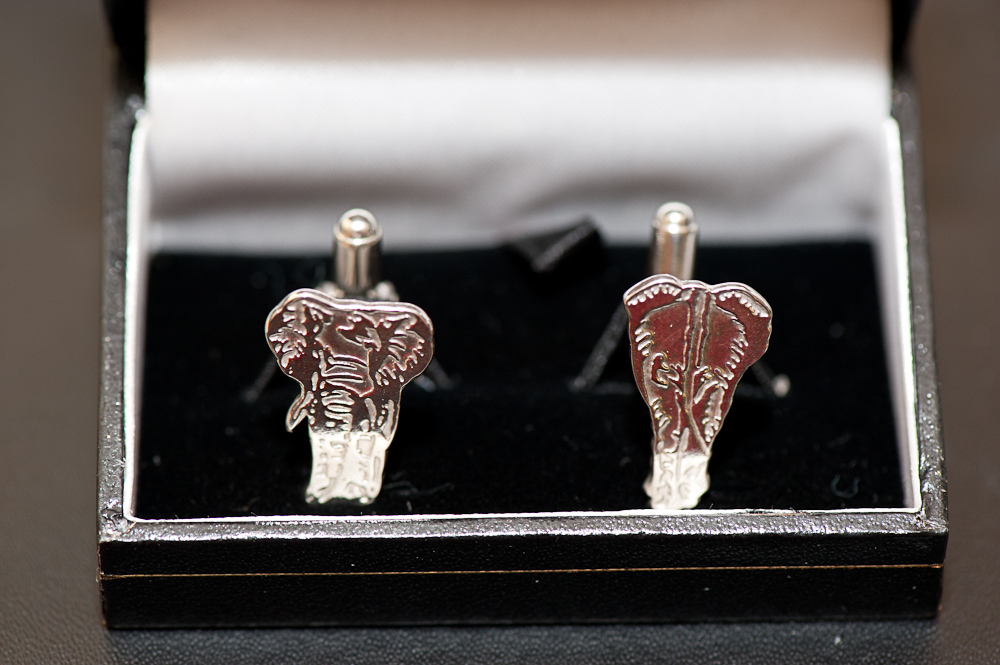 Hopefully I'll get better at taking pictures of my jewellery, by way of documenting my work, and will blog more often.  Far too many decent pieces have escaped without pics being taken.
Latest posts by helen hill (see all)