I started this project with a slab of Lapis Lazuli sent to me from Kandahar, Afghanistan. From this rough slab, I cut an 18 x 13 mm oval cabochon. This is one of the "calibrated" sizes for gemstones. Thus I purchased from casting company the other two components the head and shank to make a ring.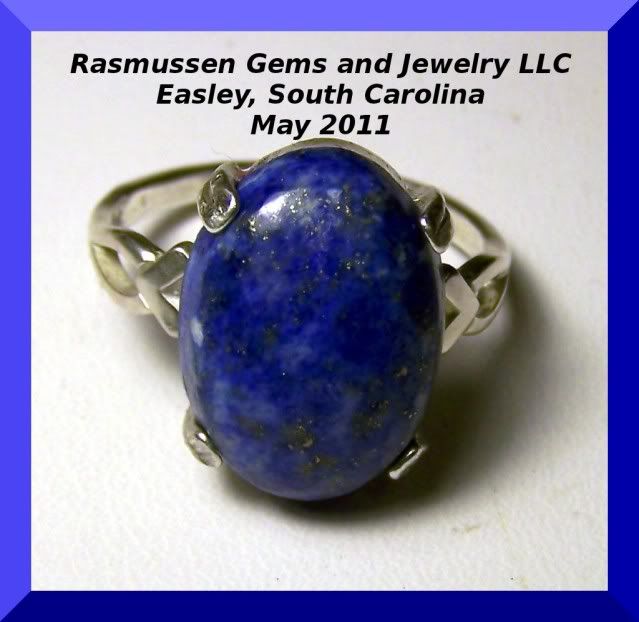 These three items were combined to make the ring. The cabochon was cut in the lapidary in a low dome style. This process actually took several hours as I could not give all my attention to cutting the stone. At the same time, I was cutting two other stones the same size, one in lapis lazuli and the other in Peruvian blue opal. These other two have been made into pendants for necklaces. The ring cabochon was of course cut on progressively finer grits and was polished with 14000 grit diamond wheel. The cabochon resulting was very beautiful.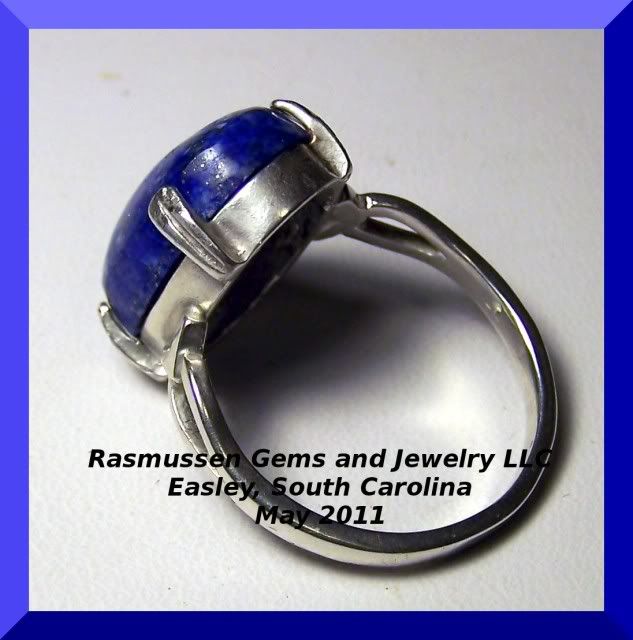 The head and shank of the ring setting were soldered together with silver solder, then pickled and polished. Setting the stone into the head produced a beautiful blue ring. This ring is available in my Artfire shop online.
66 year old retired educator (geology and emergency medical care) and practicing paramedic. I came back to my passion, rocks and minerals, then making gemstones and jewelry with them.
Latest posts by John Rasmussen (see all)