Today was my first weekday after my last day at my job, and I think I took full advantage of it! I did a lot of work in the studio today. I'm very excited, too, because I made one piece that I now plan to make into a whole new series! If you've seen my marriage-of-metals pieces, you know that I really do love that technique. Well, I want to start doing it again, and incorporating it into my shop. I had made a brooch for my mother a while back with irises depicted in it with the marriage-of-metals technique, and I took the pattern from that piece and pulled out just one of the irises and made it into a pendant! I used sterling silver, brass, and copper.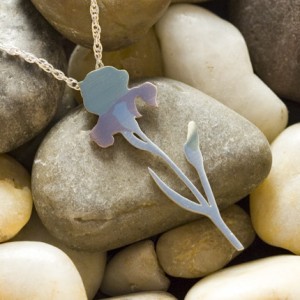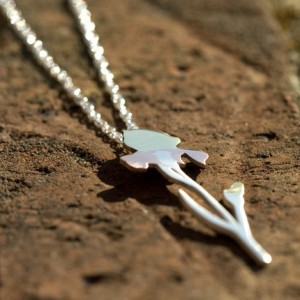 This technique is SO hard to photograph, but I think I got some good ones despite that!
I made it so that the chain goes through a loop in the back, rather than drill a hole through the design itself, and I'm so glad that I did! I want to design a bunch of these with different flowers.
I also took some more pictures of the Anniversary Date necklace so that I could get it listed on Etsy (it should be up in the next day or two!)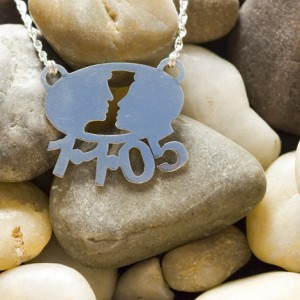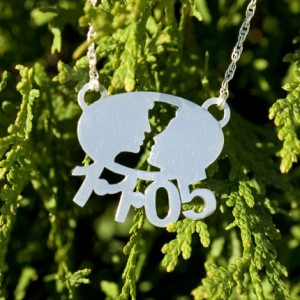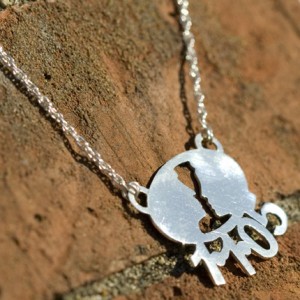 Latest posts by jmwjewelry (see all)