Hey everyone, sorry for my absence! The last couple weeks have been really weird and crazy for me with all of the major changes life has thrown me.
I have been making stuff, tho! I have quite a few things in-progress. Here are some sneak peaks of what I'm working on: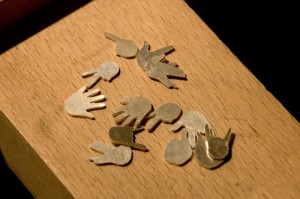 Earrings to match the Hand Signs Necklaces!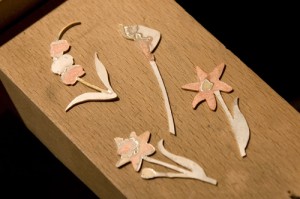 Four more marriage-of-metals flower pendants!
Clockwise starting in upper-left: orchid, calla lily, tiger lily, and daffodil.
I hope everyone had a great Halloween! I was quite disappointed because we got absolutely no Trick-or-Treaters this year – which I find weird, because our neighborhood is full of kids. When we lived in an apartment we always got at least one! Bizarre… But Keeva & I had fun dressing up anyways 🙂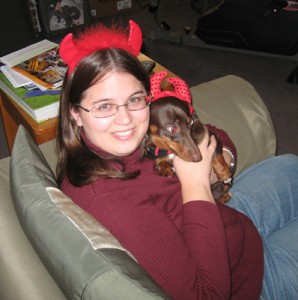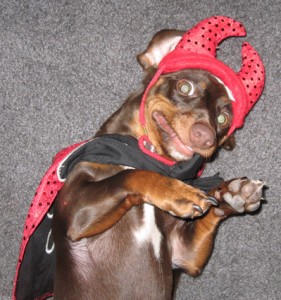 She's my Little Devil! (Who, consequentially, just had an accident on the floor… Grr…)
Latest posts by jmwjewelry (see all)