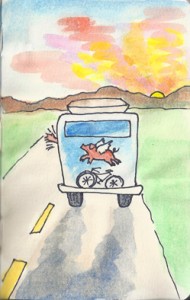 I am very big on imagining things before they happen, thinking them through logistically, planning, anticipating. Doing this both makes me more eager to make the plans real, make them happen, get to it, as well as "scratching the itch" to a certain extent. Imagining how things might go is like looking down the road I'm driving on to the next turn or bend, seeing through the fog. I guess it is akin to the way I mostly use my GPS in my car—not to tell me where to go, but to see where I am and what's coming up. I see this as a coping mechanism, a survival skill, and one of my great pleasures. An event I don't get to imagine ahead of time loses a little value for me. And, yes, I have just touched upon part of the function of this blog.
As an aside, though– as I write this, I realize that in recent years I have begun to embrace the joys of leaping before I look, too. "You say I contradict myself? Very well, then, I contradict myself. I am large, I contain multitudes." (Walt Whitman)
I have many mental visions of how the next year may go, once the house is sold and I quit my job and hit the road. I try to acknowledge the times that will be scary or lonely or difficult without dwelling on them. (As it turns out, there are quite a lot of older, newly-single women out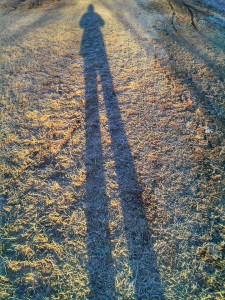 there doing solo RVing. Who knew?)
Now I have a new avenue for some of my imaginings.
A couple weeks ago, one of my friends in my Unitarian Women's Circle asked, as we were getting into our cars after our meeting, "Did you read about that lady in Maine who is giving away her B&B?"
Well, no, I hadn't, but I have now. In case you haven't either—the owner of a country inn in Maine won it in an essay contest with a $100 entry fee 22 years ago. Now she's ready to retire and she's passing it on in the same way. This isn't really altruism—if she doesn't get enough entries, at $125 each, to exceed the assessed value of the inn, she can send back all the money and not give it away. But it is an opportunity to enter what amounts to a raffle with a very big prize. Just the right prize for me, at just the right time—the winner is supposed to be announced at the end of May. And, y'know, "I receive my good from expected and unexpected sources".
So I did it.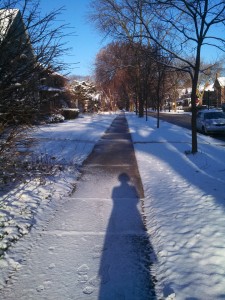 A couple days ago I sent in my entry, after carefully and repeatedly reading the directions. I've juried art fairs, so I know that when faced with hundreds of entries (let alone the thousands expected for this) a juror will disqualify an entry for any reason, just to have fewer to judge. The essay can be no more than 200 words, and the prompt is "Why do you want to own and operate a country inn?" Here's my essay:
"Serendipity and flying pigs
My personal emblem at this stage of my life is the flying pig. It may be true that pigs can't fly, but if they don't try, they sure as heck never will. So this pig is determined to grow wings.
I find myself at unexpected crossroads. I am on my own after 40 years of marriage and 4 kids; my family home will be sold within months. I plan to hit the road in an RV to travel in search of (serendipitously) the right place and a B&B to buy and run. Mine is a slow-marinated dream, clearer in my mind each month. My B&B will display my art — I am a jeweler, potter, and painter. Patrons may eat from hand-crafted dishes, maybe buy a painting of the surrounding area to take home, or acquire a one-of-a-kind jewel. A web of connections will weave around me through my art and my traveler patrons, and the people who find comfort and sanctuary in my B&B will buoy me and support me, as the beauty and warmth of my haven will do for them. This outcome feels inevitable, now it just needs the right place to come true."
So now I'm imagining what winning would be like. Not that I expect to win. It's hard to imagine that anyone will really even read all the entries.
But if I don't try, I sure as heck never will.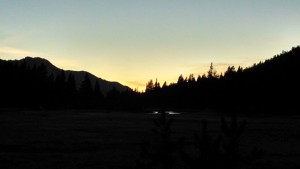 Latest posts by noelyovovich (see all)
Latest posts by noelyovovich (see all)