As my second winter approaches, I'm delighted by the lengthening nights. In the summer there was so much fun to be had, that I didn't get as much work done as I intended. So now with nights returning to Fairbanks, I'm finally indoors enough to work on my to do list.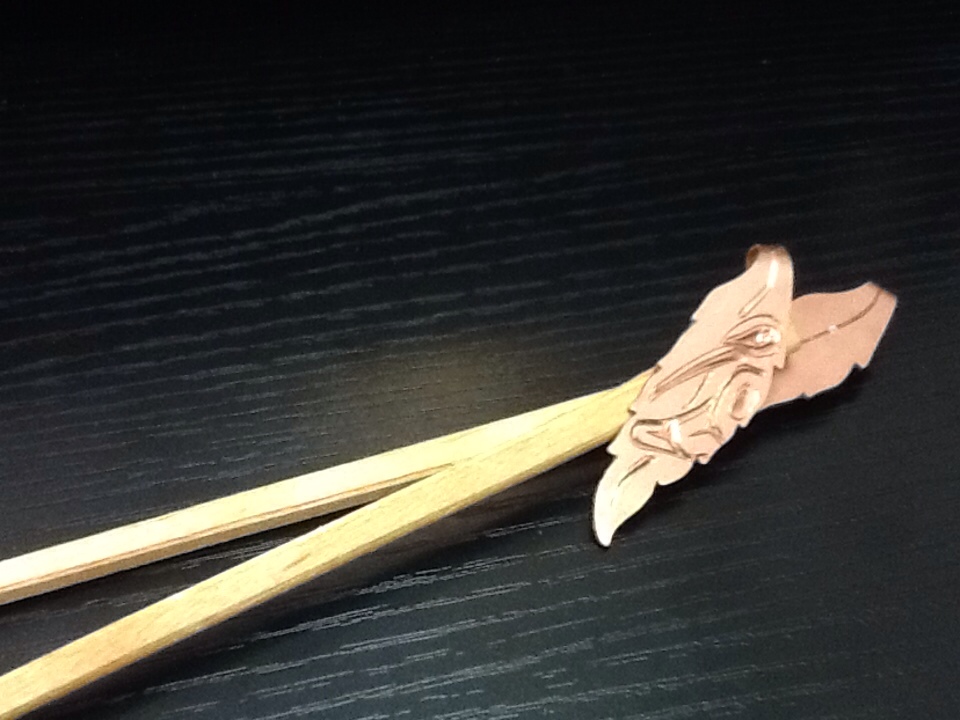 Last year I began blogging with the idea that I would document my artwork, but as soon as I sit down at my bench I'm transported into a zone, where all I think about is what I'm working on, and what I'd like to be working on. Which is great for business, not so great for documentation. Last week the watercolor society had a local tax accountant as the guest speaker; and one of the things he stressed, was that as professional artists, we must get better at documentation, so once again, I'm returning to blogging in an attempt to develop the habit.
I've currently got a few projects I'm working on, I'm preparing for the upcoming holiday fairs, and beginning to plan for a solo exhibit I have coming up in July 2013. I've also begun teaching jewelry classes, and have gotten more active in Fairbanks's active art community. The Fairbanks Arts Association is having an exhibit and charity auction, and this year the challenge was to create art using chopsticks. When I agreed to participate, I was given a stack of wooden chopsticks, and I made a pair of hair sticks, with an engraved hummingbird.
Posted with Blogsy
{ 0 comments }
I love making jewellery, and trying out new techniques. My favorite techniques are engraving, repoussage, and enameling, and I'm working on my stone setting skills. So many ideas, so little time. When not at my bench, I can be found playing or officiating sports, or looking for inspiration on the web. I am never just procrastinating ;-)
Latest posts by Pauline Tise (see all)