I have three estate pieces which are selling for very reasonable prices, please take a look;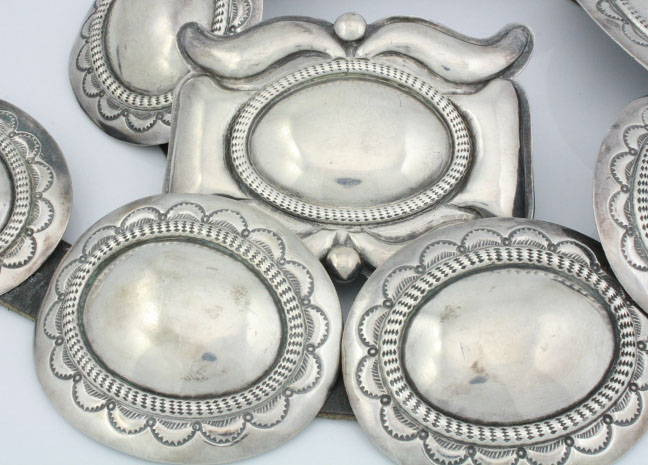 This concha belt is a collector piece because it is hallmarked with my grandfather's personal cartouche hallmark on the back of the buckle. The Ketoh style buckle measures 3 ¾ inches by 3 inches. The 8 conchas measure 3 inches by 2 5/8 inches and the leather is 7/8 inch wide. Originally asking $5,500 the price now is $3,500.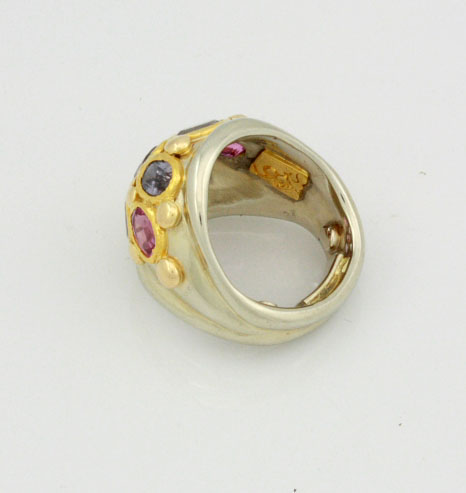 This gorgeous dome ring is made of 18K white gold set with multi-color sapphire, pink, purple and blue. The stones are mounted in pure gold bezels (24K gold) and accented with 18K gold beads between the stones. This piece has my personal hallmark inside on a 24k gold patch and currently has sizing beads and bar to make it size 5. It can be sized to fit you. I made this ring in the year 2000 and it was worn very little, originally asking $3,400 it is now priced at $2,200.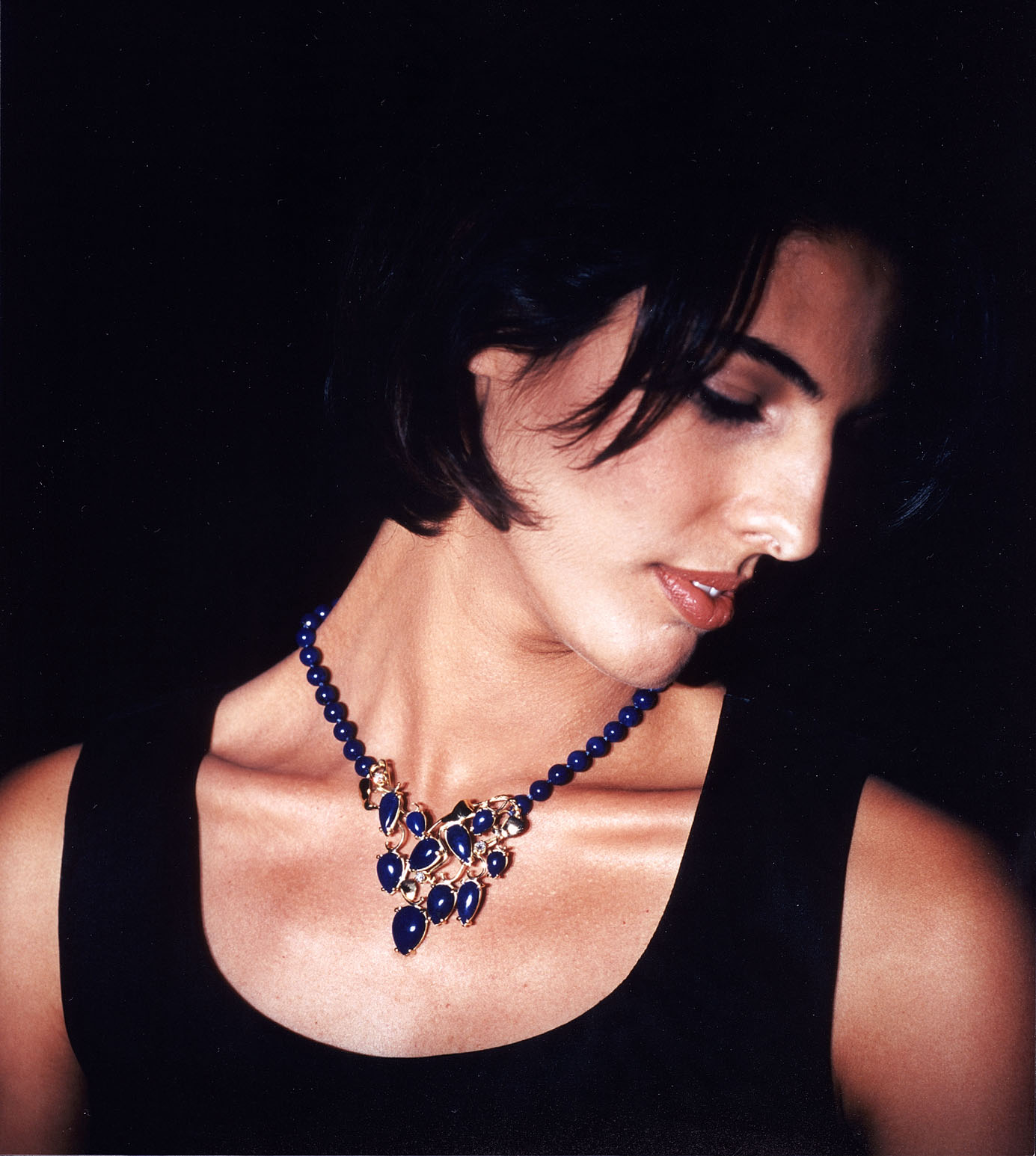 This necklace was made by me just after our Tucson Museum of Art show in 1999. This is a vine pattern necklace set with gorgeous lapis lazuli sprinkled with brilliant cut white sapphire for sparkle. I made this piece to hang from the most fantastic lapis beads I ever had to work with, beautiful deep blue. It can be taken off the beads and worn as a brooch.
The vines are made of 18K gold and the beads are knotted like pearls.
This piece is priced $4,500
All three of these pieces are one of a kind. Please contact me if you are interested, thank you
Sam Patania
1830 E. Broadway, Ste. 124-204
Tucson, AZ 85719
520-795-0086