We believe literally in 'Born with the silver spoon'.
As soon as the baby is born, grandmothers and grandfathers are so excited not to forget the parents.
They all rush to the jewellery shops to buy jewellery in gold and utensils in silver. Most of them they buy all this in advance and keep! Again what everyone buys is according to their financial status.
A small utensil called "Paaladai" is used to feed the baby medicines. A unique shape.
I find fillers less punishable:)
Then a silver bowl with a silver spoon.
Again a hand-raised silver plate. I know what you are thinking. The baby is just born!
But we need a reason to buy silver and gold:)
And a silver glass to drink milk.
Recently I saw a silver feeding bottle!
I visited a silver shop to buy a lamp and I requested the owner to take some pictures of baby items.
He agreed and was so nice to unpack them and he himself took all the photos and sent it thru Whatsapp!
Here are the pictures.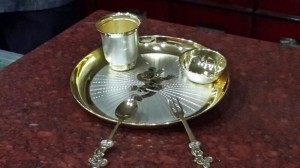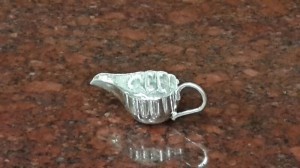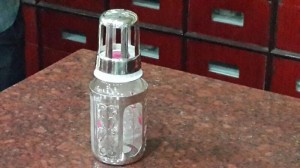 The second one is the "Paaladai" that is used to give medicines to babies.
Latest posts by Kavitha Balakrishnan (see all)