I have been wanting to write about some jewellery that Keralites wear for their wedding.
Kerala is a neighbour state to my state (Tamil Nadu) in South India.
The kerala brides wears jewellery right from close to her neck till her waist. It has always been like that.
Most of the jewellery are light weight though it looks heavy.
And there will be no gaps in between.
My friend who got married recently sent the photo that has been taken just before the wedding.
See how is she is decked with jewels.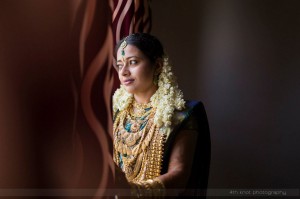 Latest posts by Kavitha Balakrishnan (see all)