You may know Bill Heher as the friendly and enthusiastic vendor from Rare Earth Mining at Metalwerx Marketplace. Rare Earth Mining is a small and family owned gem company that offers fine and unusual gem materials. Bill collects and sells some amazing and rare specimens of gems and minerals from all over the world. 
Metalwerx recently sat down with Bill to get to know more about what started his career in the gem business.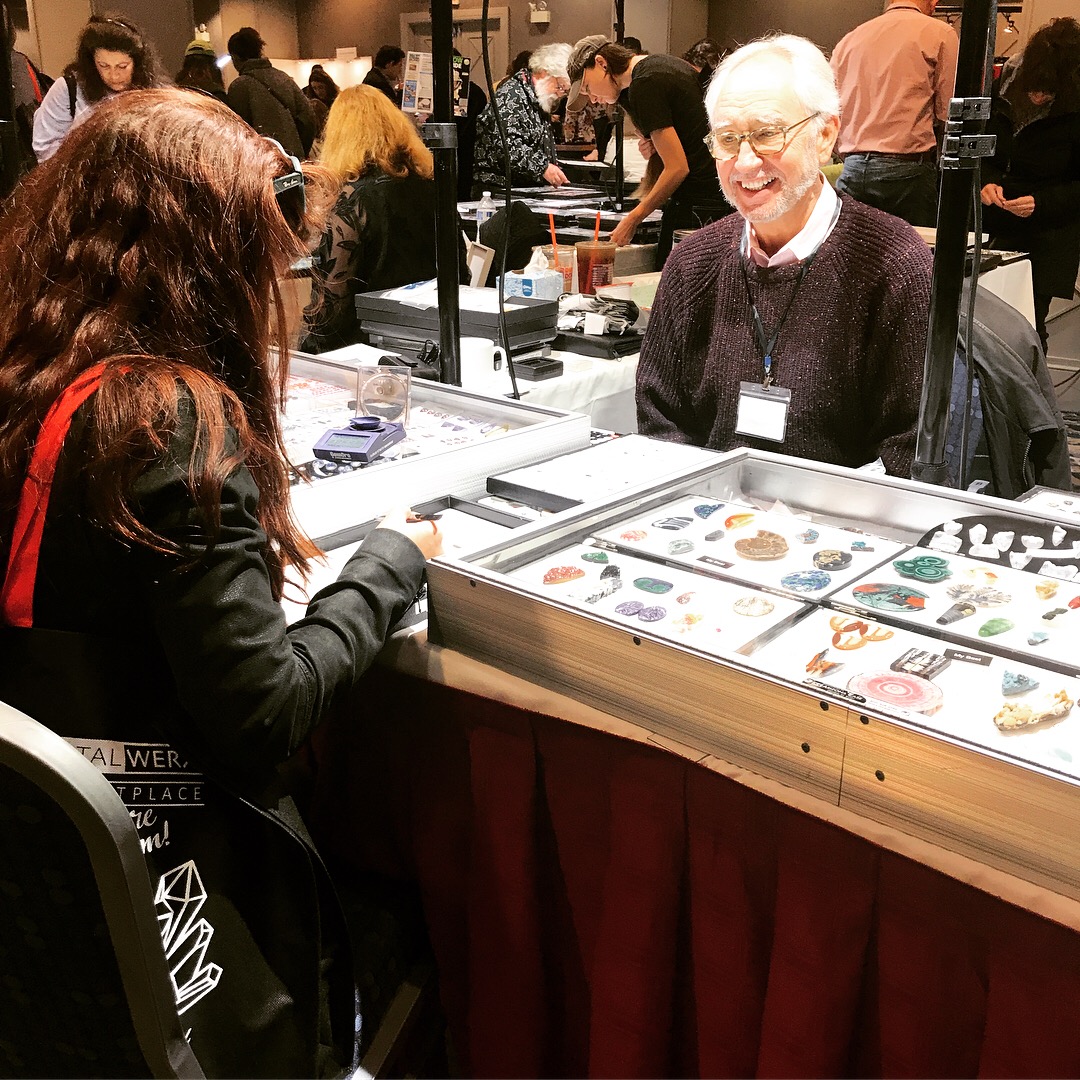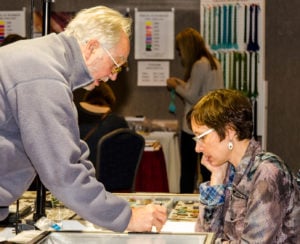 MWX: What first got you started in gem stones? 
BH: After teaching Earth Science in the early 70's in inner city Bridgeport, CT for five years, I decided there were better paths to walk. I had been working on my masters in Experiential Education and the courses were about kayaking, climbing, mountaineering, orienteering and survival skills. I worked as a counselor in leadership with young men who faced prison time.
Pennsylvania had a program for their troubled youth to come with me into the mountain ranges of America and begin to see the natural world and build self-confidence and try and straighten out their lives.
It was a highly successful program and after four semesters of leadership, I found myself going on my own to climb in Africa. By coincidence in Mombasa Kenya, between climbs, I happened on a jewelry store with a new find of Tanzanite. I was immediately intrigued by these stones and worked my way to the mines in 1975.
Once I was exposed to the fantastic business of mining and selling stones, I traveled back to the US and because I was completely broke had to take another teaching job, this time in a wealthy school district.
After one year, I knew teaching was no longer for me, and I hitch hiked out west and met a man cutting and selling picture jasper.
With my last thousand dollars, I bought these beautiful stones that had natural landscapes on them. By late 1977, I was a traveling gemstone dealer living in my van and driving around New England selling stones to silver and goldsmiths.
MWX: How do you source your stones? Do you travel to source your products?
BH: I source my stones by asking all the questions I can think of.
Where is the most obvious?
Traveling to more than 30 countries has been one of the greatest rewards, as I became rich in friendships and culture. Most of the source countries that I visit have small scale mining operations and dealers who are eager to share their knowledge and inventories with me. I've become a man of many couches.
MWX: What are some challenges that you encounter in the industry as a reputable gemstone vendor?
BH: The challenges that exist in sourcing and later treatments of the stones is always changing. My job is not only the finding of who the real suppliers are, but also finding out if the stones have been irradiated, heated, surface coated and recently if the stones are being sold to support conflict and terror groups.
MWX: Do you make jewelry yourself?
BH: I don't make jewelry myself but have been cutting stones for 25 of the 45 years
my career has spanned. My wife Cynthia designs jewelry and we make a line of silver and gold which we build with our many partners overseas.
MWX: How many shows do you do a year?
BH: We've cut back from the early days of about thirty-five to fifteen each year.
MWX: What materials and stones do you like the most?
The many scenic gems with natural vistas of Savannah or mountains, snow or blue sky and beach are among my favorites.
I now make a market in over 300 materials including fossils and very unusual occurrences of different minerals which have mixed well below the surface and through erosion and upwelling of the crust have been dug up or mined.
MWX: What is your favorite part of your job?
BH: People often ask me what my favorite part of being a gem dealer.
I love cutting stones now, making something beautiful out of a piece of rough rock. There are the wonderful people of the world who really make the business what it is. The adventure of this business never gets old. I would never retire, there are too many rocks to find!
MWX: Do you have a personal collection of gems? If so, do you have a prized piece?
My personal collection of stones is remarkable. I visit the safe from time to time and the collection of favorites is in the thousands of individual wonders to me.
I really believe stones have an intrinsic power over people and I can't help but smile and laugh when I view them. While very few people have ever seen the collection, their universal commentary is always shock that the earth has so many beautiful occurrences.
Visit Bill at his booth at Metalwerx Marketplace 2019!
Latest posts by Metalwerx (see all)