Today we welcome the first day of autumn as we kick off fall semester classes in-person here at Metalwerx. To mark this exciting new season, we are thrilled to announce our official commitment to continue to offer in-person and virtual classes, workshops, and events this year and in the future!
Our mission at Metalwerx has always been to promote the art, craft, and pursuit of knowledge of jewelry and metals through exceptional classes within a supportive community of artists and learners. While the global pandemic put a pause on in-person and onsite work at our studio in Waltham, it gave us the opportunity to introduce virtual classes and explore how digital channels could let us continue our work and mission. Since we launched Metalwerx's first virtual classes in May 2020, we have been blown away by the interest and support of our students, instructors, and community. We have welcomed students and instructors from all 50 states and 20 countries into new virtual programming. By bringing our community online, we have been able to connect with new artists and instructors in ways that might not have been possible in-person.
This summer we also returned to in-person experiences, with the goal to continue to offer our high caliber of classes and workshops featuring wonderful instructors and artists. With our staff, students, studiomates, and instructors we have worked together to keep the studio safe and healthy for everyone. We are grateful for the kindness, flexibility, and eagerness with which our local community has welcomed our careful return to the building. Together, we ensure a safe, healthy, and welcoming in-person environment for all!
With these successes and supportive community in mind, it is clear to us that moving forward, Metalwerx should absolutely continue to offer both in-person and virtual classes. And by committing to both, we ensure that Metalwerx is accessible, welcoming, and open for all students and instructors now and in the future.
Thank you so much for your ongoing support of Metalwerx. We are looking forward to a great fall and an exciting new chapter in our jewelry and metals work!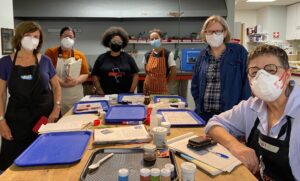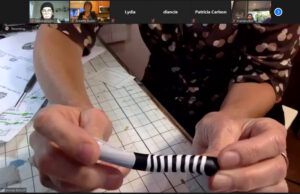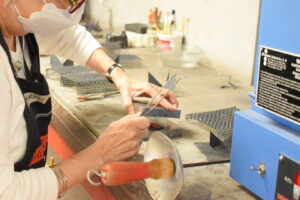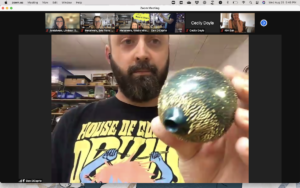 Latest posts by Metalwerx (see all)