Meet Michael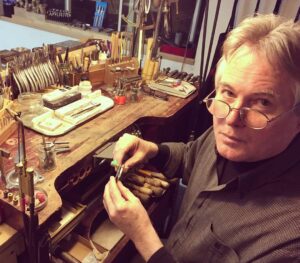 I began making jewelry with precious metal around 1970.  I started out  as a self taught goldsmith until 1986, when I went to the Revere Academy in San Francisco for formal goldsmithing instruction.
I have maintained a private studio practice for five decades, creating a body  of work that won awards from the World Gold Council, the American Jewelry Design Council, and Jewelers of America New Designers Gallery. My jewelry focuses on minimalism in precious metal and has been represented in select galleries across North America.
In 2005 I joined the faculty of the Revere Academy, where I taught marketing and goldsmithing classes through 2017 when Alan Revere retired and closed the school.
I currently teach workshops and master classes in applied techniques of goldsmithing and silversmithing, as well as design, creative and professional development classes and seminars internationally as a visiting guest artist. In addition to offering my annual winter series of In Depth Retreats and private  instruction in my Scottsdale Arizona studio, I am available for personalized individual consultation and mentoring.
CLICK HERE to email Michael
My work has been featured in more than 90 magazine articles within the past two decades.
I am honored that my jewelry and studio are featured in these publications:
Crocheted Wire Jewelry by Arline Fisch
The Jeweler's Bench Book by Charles Lewton-Brain
Profiting by Design by Marlene Richey
Lark Books Masters: Gold highlighting 42 of the most innovative goldsmiths of the current age
Good Bones: The Elements and Principles of Design for Jewelry Makers by Sharon Elaine Thompson
Metal Artist's Workbench: Demystifying the Jeweler's Saw by Thomas Mann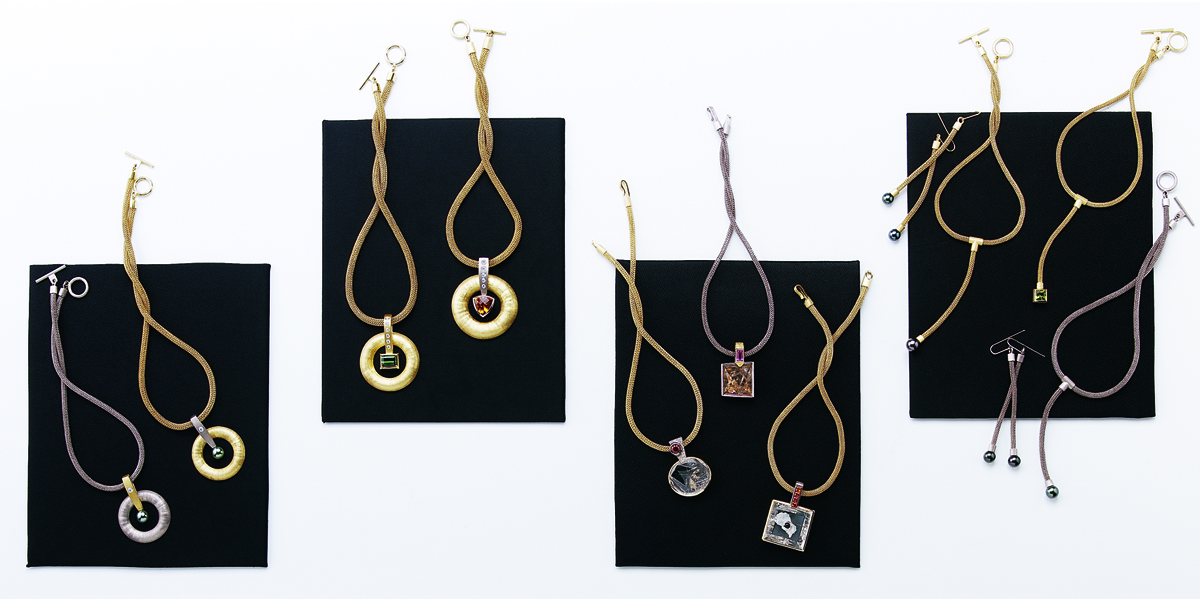 photo by Jon Balinkie/Camerawerks
For 40 years I have been creating jewelry and adornments with precious materials. I currently devote my time and energy to teaching applied techniques in the arts of goldsmithing, jewelry making, and professional development for studio artists.
Latest posts by michaelsturlinstudio (see all)