I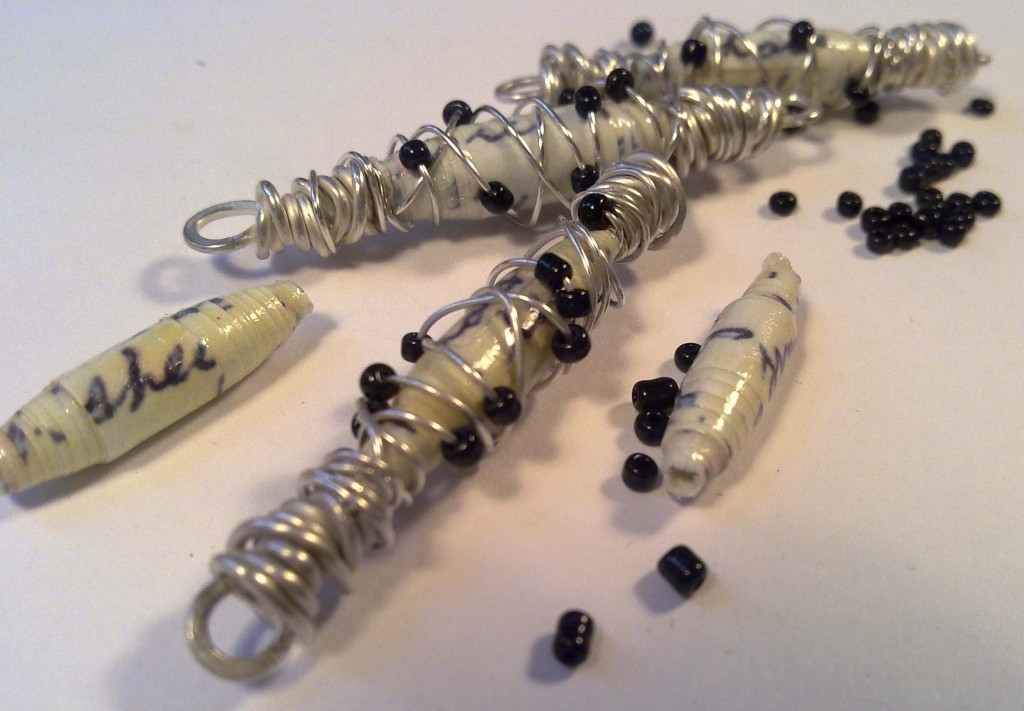 wanted to make a special piece for myself featuring mum's letters, detailed in the Disobedient Daughter post.  She'd be pleased to know she won the race to be the inspiration for the first completed jewellery out of my Laundry.  Anybody who knew her will remember how much she liked to win!  So here's what I made:
The individual beads were wrapped in 2 different gauges of silver wire which gave them a substantial feel, a heaviness that gives weight to the paper wrapped inside.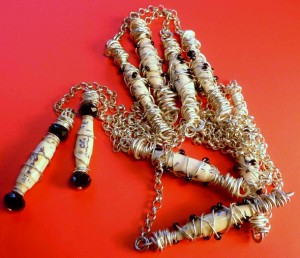 I assembled the
letters
with an inch of silver belcher chain between them so as not to overpower each one.

The chain was finished either side with silver belcher that wrapped around my neck and tied at the front, looking like two chains.  When I first wore it I realised the end beads needed more weight to hang correctly. So I disassembled the ends and turned them into earrings.  Luckily I had some of mum's letter beads left over so I constructed heavier weights for either end of the piece.
I love wearing this and can't keep my hands off, I guess it feels like I'm touching mum in some way and vice versa.