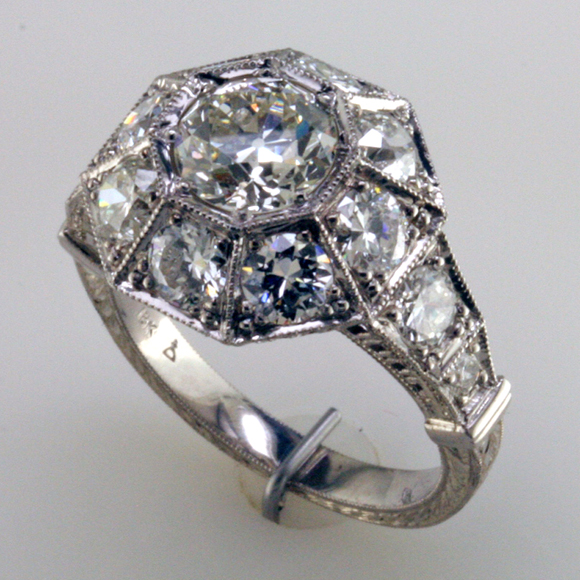 Mardon Jewelers would like to thank all of our loyal clients for voting us the Best Jeweler in the Press Enterprise 2013 Reader's Choice– that make's five years in a row! Our focus has always been on our community– we're really appreciative of the support you've shown over the years. Check out the Reader's Choice supplement in tomorrow's paper, July 31.
This coming year, we'll continue making new designs and original work. Here's a dazzling new original piece we just completed modeled after the Art Deco style.  The 18K ring above is set with over 3 carats of shimmering vintage diamonds– diamonds don't wear out, so we recycle and reuse good stones whenever possible.
Our Vintage Jewelry Department continues to grow, with more new old goodies all the time .If you want to own a jewel from two of the most famous jewelers on the planet, now's your chance! Exciting new additions to our Vintage Department include these platinum solitaire rings, one by Cartier, and two by Tiffany.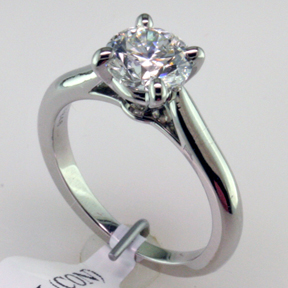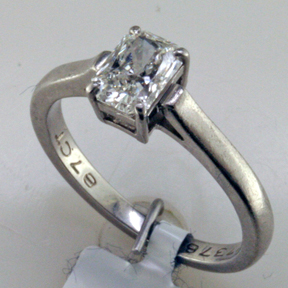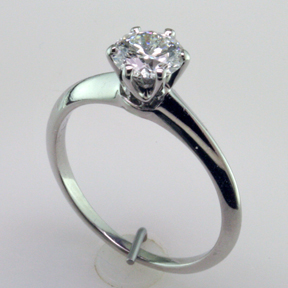 We buy complete jewelry estates, single pieces, even loose stones, but we do it with a difference. Many people do not have a realistic idea what their pieces are worth in a resale market. If you come to Mardon with jewelry to sell, we take the time to sit down with you, examine your pieces in the gemological microscope, let you know just what you have, and explain in detail how an item is valued.  Whether you sell to us or not, you'll have valuable information so you can make good choices about selling or keeping what you own.
Our unique designer lines include the wonderful enameled pieces from Magick– here's one of his stunning works.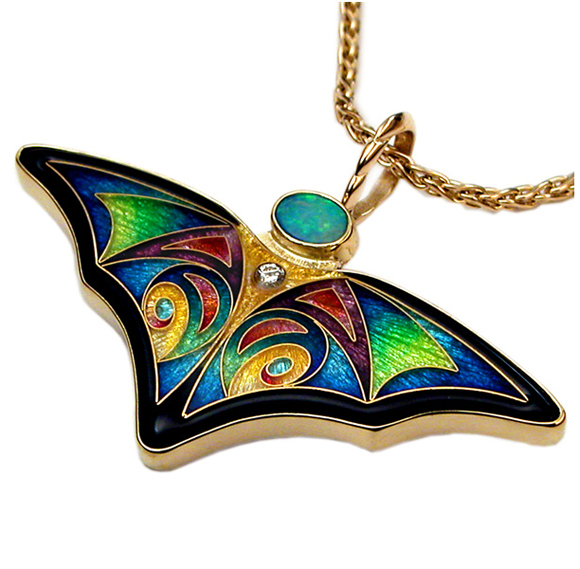 Those of you familiar with our Raincross collection all ready have seen his work in our enameled Raincross pieces– these are the latest.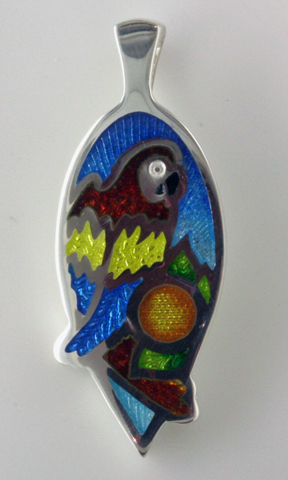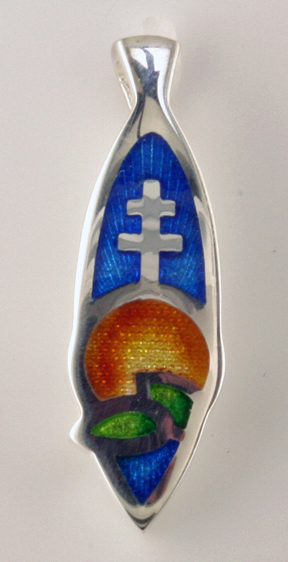 Thanks again for your vote of confidence– We'll do our best to live up to your expectations and to bring you the best jewelry in the Inland Empire.
james l. sweaney cga fga. gg
Latest posts by james l. sweaney cga fga. gg (see all)