Take a Closer Look at Instructor and Friend to Metalwerx, Lindsay Mis
As the newly appointed CraftBoston Director at the Society of Arts and Crafts, Lindsay Mis 
just finished up her first CraftBoston: Holiday. Soon she will be back at  
Metalwerx, 
teaching a workshop on
Cold Connections
in February. Lindsay received her MFA from UMASS at Dartmouth in 2013, and her BFA from Virginia Commonwealth University in 2006. She has worked as a bench jeweler, an Exhibitions & Events Coordinator at the New Bedford Art Museum, and an assistant at Haystack Mountain School of Crafts in Deer Isle, ME.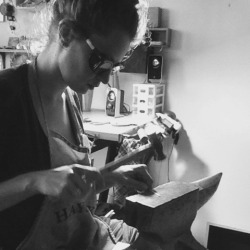 Lindsay is a sculptor with a passion for jewelry and craft. She has this to say about her work: "I use narration, mechanisms, and small details to engage a wearer or prospective onlooker. Both jewelry and sculpture I create are often playful and invite exploration. I translate my ideas primarily through metal because I am drawn to its physical qualities of delicacy and strength. I want to create jewelry and sculpture that will ignite discovery and promote play."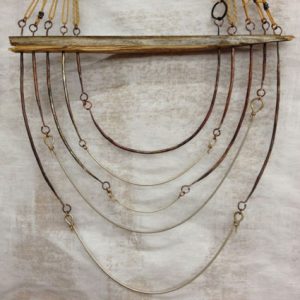 She loves to forge, and often uses materials that wouldn't stand up to a flame, like wood and paper, so riveting or other creative forms of cold connections are the answer.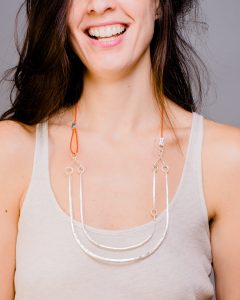 Learn about creatively metalsmithing with materials unsuited for torches with Lindsay Mis at Metalwerx this February in her weekend workshop: 
Connecting without Heat: Riveting and more!

Latest posts by Metalwerx (see all)