If you've been taking classes at Metalwerx, you have certainly heard of David Baird. Take a closer look at this wealth of knowledge and natural born problem-solver.
Even if you have never taken a class with David Baird, you have probably seen him while you were here at Metalwerx. As our friend, neighbor and longtime instructor, he is in and out, picking up tools, fixing things for us and just saying hi. While he's doing these things, he is also probably stopping by your bench to give you some free advice. "There is no one way to do things. But there is definitely a wrong way," he says. After being in the metalsmithing game for over 35 years, he has learned a bit about those possible rights and definite wrongs, and he is always happy to share.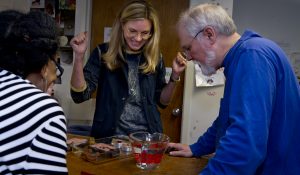 David made his first ring in middle school, and continued learning how to make jewelry throughout high school. After beginning his college career in engineering, David decided quickly to concentrate his efforts on metalsmithing. With a BA and and MFA in metals, he went on to earn a GG (Graduate Gemology certificate) from the GIA and loves doing lapidary work. David has worked in jewelry repair and had his own production line, but now chooses to focus his time on making unique, one of a kind pieces of his own designs in metal and stone, and teaching.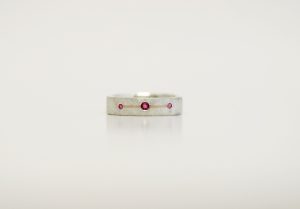 As a teacher, David leads many Directed Open Studios here at Metalwerx, because he is the first to offer creative solutions to problems students are having with their own designs. He will come up with fascinating jigs to hold your pieces just right to make working on little parts a piece of cake and show you how to modify a tool to help you do the job 10 times faster. Though David has worked in ceramics, steel and wood, something about the scale and precision of making jewelry just speaks to him. Learn how to make your own jigs and tool modifications with David this month in his weekend workshop:  
Bench Tips and T
ricks

Latest posts by Metalwerx (see all)