Metalwerx Marketplace 2017 offers a diverse group of merchants and service providers catering to jewelers, metalsmiths and makers.  The 3-day event features a special opening celebration on Friday evening, followed by two full days to shop, stock up on all the products you need, find new resources, and attend informative lectures and demonstrations in our educational series. There are a lot of exciting opportunities to gain resources and knowledge during the weekend. Check out what a day at Marketplace could look like for you!
10:00am
I have arrived at the Marriott in Newton for day two of Marketplace 2017! My admission for the day is free because of my Shop and Schmooze ticket, which offers me free access to the rest of the weekend. Last night's Shop and Schmooze event was so great because I got to have a sneak preview of all of the vendors while having a drink and listening to some fun music. It was a really special opportunity to take a look at all of the vendors and make a plan for what I wanted to purchase for myself over the weekend. There is so much to choose from and I'm so excited to get started!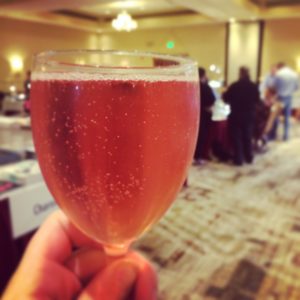 My first stop is to DH Fell which is a refiner and manufacturer of precious metals. I am able to purchase several pre-cut pieces of sterling silver sheet in various dimensions as well as some silver wire. It is so nice to be able to buy precious metal and not have to worry about shipping! After that I stop by Penny Nisenbaum's booth. She specializes in pearls and other unique gems and I am so excited to pick up a few items for an upcoming project. My last stop on my list of vendors to check out this morning is Otto Frei. They have an amazing selection of tools and I was eyeing a GreenLion saw frame last night that I'm ready to scoop up! As it turns out, they are doing a demo at their booth on maintaining your flexshaft so I stick around to check that out for a while before heading back out to shop!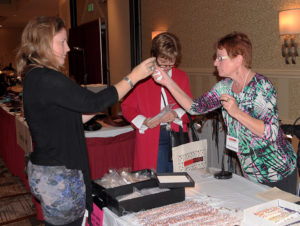 12:00pm
I am meeting up with a group of fellow Metalwerx students to jump on a vendor floor tour with Wendy Jo New. She is taking students around the vendor floor to talk about her favorite tools and gems. It is nice to hear from a professional about what kinds of tools make their job easier and where someone like me who is looking to build up my resources as an artist should invest.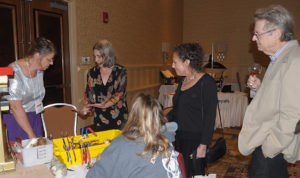 1:00pm
I need a quick break from shopping and walking so I head to the Lexington Room to attend Arthur Hash's lecture on 3D printing called "Crafting in Virtual Space." I have never had any experience using digital technology to create my work, but Arthur makes this topic very accessible and I am able to learn so much about the 3D printing process! Shapeways gave a brief intro and summary of what they do at their company in New York and I was fascinated to learn that you can 3D print directly in metal! It was fun to hear about this technology and its applications after seeing the gorgeous brooches that Arthur designed and Shapeways printed for the Diamond sponsors of Shop and Schmooze. I will have to stop by their booth later to learn more.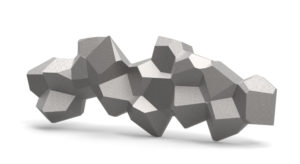 2:30pm
After more perusing, I stop at the American Gem Trade Association's (AGTA) booth to learn more about what their organization does. David Baker, the AGTA's Education and Membership Manager talks to me for a bit about membership and their annual trade show, the Gem Fair Tucson, and the resources they have available for people looking to learn more about the stones they work with. I learn that the AGTA is recognized within the jewelry trade as the authoritative source on natural colored gemstones and I take a brochure with more information on how to become a member.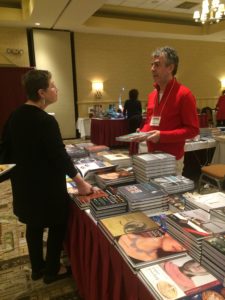 5:00pm
It's time to call it a day after lots of shopping and learning! I'm really looking forward to coming back tomorrow to attend two demonstrations by Paulette Werger and Cynthia Eid, as well as visit a few more tables that I missed today. Charon Kransen is here this weekend with a broad selection of art books and I definitely am going to need a bigger bag to carry everything I'd like from him home! I also saw that AllCraft will be here Sunday as well so I will be back bright and early to purchase a few more tools from Tevel.
What a great day at Marketplace it has been! I'm excited for what tomorrow will bring!
Latest posts by Metalwerx (see all)