Our Friends of Metalwerx Scholarship program provides opportunities that enable qualified students to attend metalsmithing and jewelry making classes and workshops at a reduced cost. This program has seen immense growth in the past year thanks to the generosity of individual donors and the Waltham Cultural Council in 2017, and our organization is looking to build upon this success by expanding our capacity to subsidize tuition costs to more deserving students in need in our community. We are on track to provide more than 10 students with scholarships for classes and workshops in 2017, which is a significant change compared to the rate of one per year for the last several years. We seek to keep this momentum going in 2018 and hope to offer up to 20 students with scholarship support towards education in the metal and jewelry arts.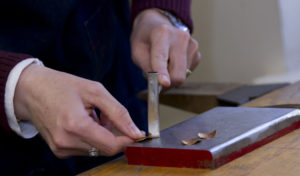 Metalwerx is a unique asset within the region, as it is the only arts organization that's sole focus is on metal and jewelry arts. As a part of our organization's mission, we support artists at all stages of professional achievements through education and engagement in an accessible and affordable environment. We provide inspiration, resources, and support to artists looking to achieve a broad range of personal and professional goals as makers and craftsmen. Our scholarship program was established as a way to subsidize the cost of programming for individuals who reside in this region, who would benefit significantly from the resources and education provided at our institution, but do not have the means to pursue learning independently.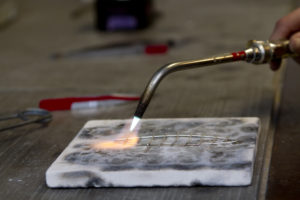 Grace from Cambridge was able to take a semester-long class on soldering solutions this past Spring thanks to the Friends of Metalwerx Scholarship Program. "Receiving the scholarship made it possible for me to take the class, which was extremely rewarding. My soldering experience was limited, so most of my previous jewelry work relied on cold connections, which are much less versatile and permanent than soldered connections. Using the skills I learned in this class, many more avenues of exploration are available to me as I apply these techniques to my enameled jewelry. I am much more confident in my ability to create settings and complex pieces."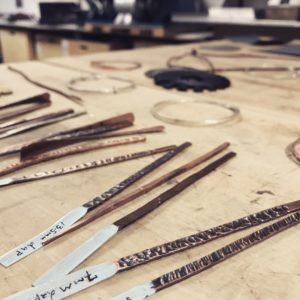 One of our current Jewelry 1 students was eager to jump into jewelry making head first, after making a career change and enrolling full time in graduate school. "I hope that Metalwerx will help me start another journey of artistic self-exploration. I've proven to myself that I can work with my hands to create beautiful objects, and I would love nothing more than to learn to work with metal. I feel that the art of quality handcrafted jewelry is something many people would like, but is lacking. I envision myself following through with my metal arts education, and having a rewarding hobby that I can share with others, and hopefully someday do as a side or full time gig!"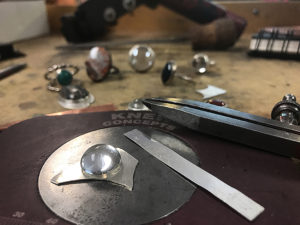 If you are interested in applying for a Friends of Metalwerx Scholarship, please visit our website to learn more about the requirements of the program. If you are interested in supporting scholarship students in their jewelry making pursuits, please contact Metalwerx to make your contribution today!
Latest posts by Metalwerx (see all)