Sifted, wet packed, and fired to perfection.  Perhaps it's the warm heat of the kilns set to 1550 degrees, the melodic sound of Barbara's voice, or the excitement of students revealing treasures from the kiln that makes being in one of Barbara's enameling classes such a unique and rewarding experience. An enameling class with Barbara Seidenath always has a peaceful buzz.  The technique requires a sense of calm, concentration, and a clean work environment as the powdered enamel is carefully washed, sifted, or packed onto the metal.  Each student then tiptoes their piece over to the kiln being cognizant not to tip or blow off any of the enamel. The piece then goes into the kiln, where it is attentively watched by its maker, watching for the perfect moment when the enamel has melted and fused to the metal but hasn't yet burned.  It is in the minutes following taking the piece out of the kiln that its maker will see the results of their hard work. Sometimes, it is not always what you expect. Colors can change drastically when fired. But it is the kind hand of Barbara Seidenath that helps her students understand the journey of making.
Understanding the process of making – the ups ,the downs, and allowing her students to value to journey of making and not just the outcome – is skill that Barbara has learned from over 20 years as an enamel artist herself.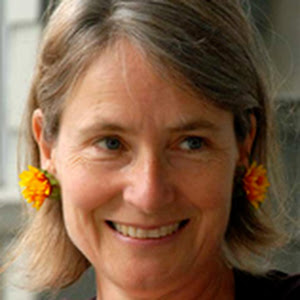 Barbara fell in love with enameling through her adoration for glass. Growing up in Southern Germany just outside of Munich, she was exposed to the opulence of Southern German Rococo architecture, which would deeply shape her love for ornamentation and embellishment. With trips to the Royal Treasury in the Residence of the Bavarian Monarchy, she was tantalized by the objects and adornments of royalty.   The translucent and elusive qualities of glass captured Barbara's attention.  As said by Barbara "I was interested in glass and seriously considered going through training in glass making and design. Through my friend in high school I became familiar with jewelry and the profession of a jeweler since her father was the late goldsmith Hermann Jünger. That was it. My decision was made when I was 17 and I have not regretted my choice ever!" In fact, many years later Barbara would study under the late Hermann Jünger at the Academy of Munich. Considered one of the most influential contemporary jewelers of the 20th century, his inspiring methods live on through Barbara and her teachings.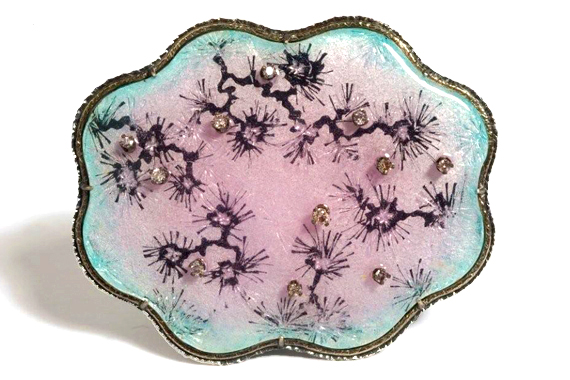 Barbara received extensive technical training from the State School for Glass and Jewelry, in Neugablonz, Germany, a BFA in Goldsmithing from SUNY, New Paltz, NY, and a MFA from the Academy of Fine Arts in Munich, Germany.
It is safe say Barbara leads a pretty busy life, as she is currently teaching at two local universities: Massachusetts College of Art and Design, and Rhode Island School of Design, as well as teaching regular classes and workshops at Metalwerx, all while exhibiting her work nationally and internationally.  Getting time in the studio is a valued necessity, and time management is a must for Barbara. She starts her days early with a cup of tea and her laptop, where she will manage the daily administrative upkeep (replying to students and galleries via email, helping us write this blog, etc.). For Barbara it is essential to keep her home and studio separate. Having this designated space for her art making allows her to fully enter into the artistic mindset and achieve "full focus." Along side Liz Clark, Arthur Hash, Tanya Crane, and Matt Crane, Barbara shares a studio in what they like to call "The Cottage". It is spacious and well lit space, in Pawtucket, RI. which used to be a dairy.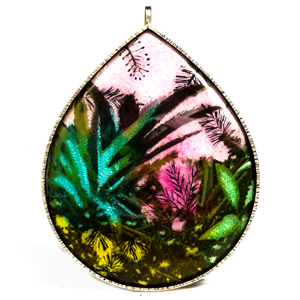 The creative process can be different for everyone. For Barbara, that means working on multiple projects at once. Each day she picks between working on her production line, one-of-a-kind creations, and commissions.  What she decides to work on is dependent on how much time she has and her level of concentration. Barbara finds her inspiration for her jewelry in all aspects of life– textures, nature, architecture, colleagues, movies, and travel. In order make sense of her sources of inspiration Barbara has found away to organize it all…"I make sketches and maintain a creative scrap book where I collect tear-sheets of interesting images, textures, colors etc., and make collages and draw.  There I imagine pieces without the concern of their materiality. Once I have isolated and edited ideas that I feel worthy of pursuing, I put on my engineering hat in order to figure out how to execute them. This process involves lots of models, material tests, and of course worthy failures."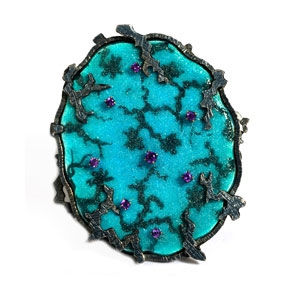 Barbara is in the process of designing a new collection, which will revisit a body of work that centers around "crystallization. " We can look forward to bright turquoises and vibrant greens, with contrasting pink and chartreuse.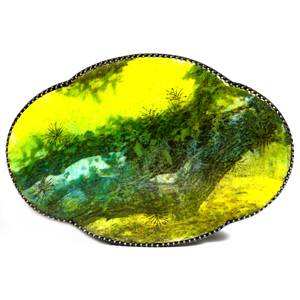 In addition to being represented by Sienna Gallery, in Lenox, Barbara's work can be seen on view in Adorning Boston and Beyond: Contemporary Studio Jewelry then and Now curated by Heather White, at the Society of Arts and Crafts, November 8, 2018- February 17, 2019. Her works can viewed alongside her enamelist counterparts Jamie Bennet, Tanya Crane, and Kat Cole.
In Barbara's upcoming workshop she will be teaching the art of creating dimension in transparent enamels with etching, chasing and roller printing in Texture and Enamel: Basse Taille Two Ways, January 19-20, 2019, 10am-5pm.
Latest posts by Metalwerx (see all)