With the Moonah exhibition looming in September I decided to revisit my motivation for making this range.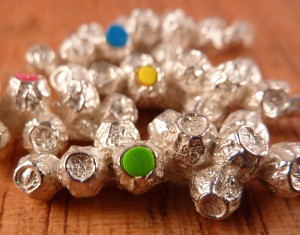 It all started because I was given a seed pod by my art teacher Deborah Brearley who advised us to go into Victoria Park and take a look, as it was all about to change.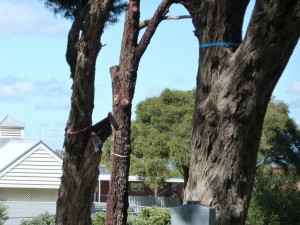 I went back the next day and took a camera.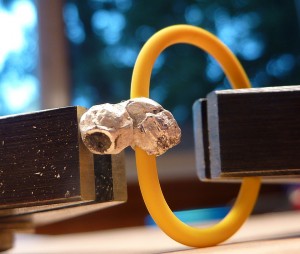 Colour is ingrained in my memory of these trees and not for the reasons you might think.  The ribbons tied to the trunks denoted the tree was to be felled.  When? That depended on the colour.
The presence of bright latex and resin serves as a reminder to me that the hand of man is imprinted here.  It's a sharp contrast to the organic silver casting.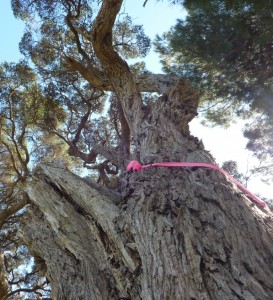 In fact, the bright colour seems out of place…Just like a pink ribbon on a tree perhaps?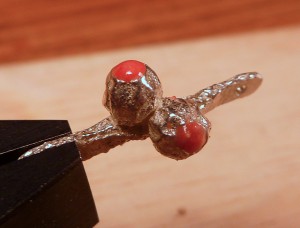 Victoria Park (video)